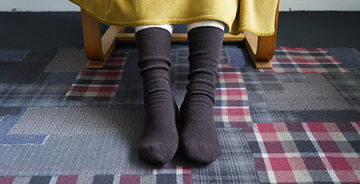 Original socks made in Nara: Our products use high-quality and eco-friendly materials.
D&DEPARTMENT's original socks are manufactured in Nara prefecture, one of Japan's major sock manufacturing regions. Made from recycled wool that is combined from cotton collected from the yarn-spinning process and scraps of cut merino wool.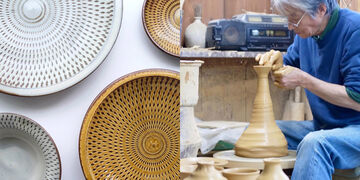 Otagama Pottery: Traditional techniques born from repetition
Pottery that faithfully inherits the features of Koishiwara ware, resulting from repetitive handwork.