Luft Multi Purpose Cooking & Serving Spoon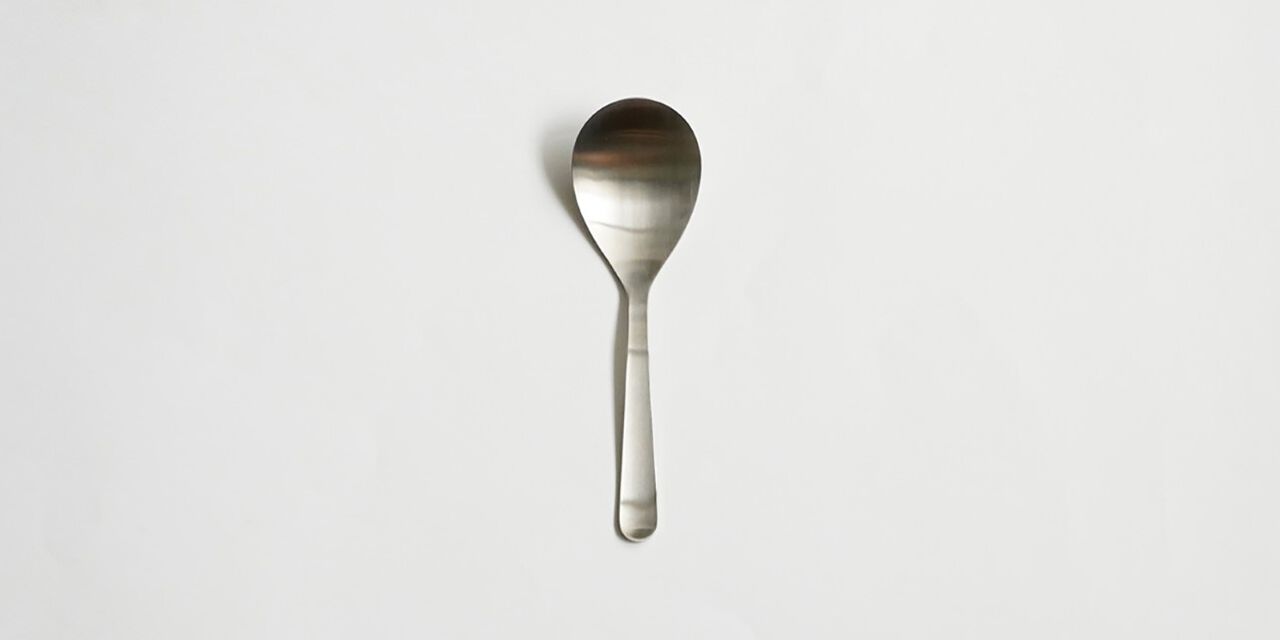 This spoon can be easily used as if it's a part of your hand and is perfect to use for preparing or even for serving food during a meal. It has a flat tip like a spatula and doesn't overexert its presence at the table. It may look like a kitchenware but was designed with a "necessity to blend into its surroundings" with an appearance that is void of its intended purpose. The soft curves on the edge of the handle were emphasized during the designing stage. The soft curves are an important part that offers a unique sense of ease that you have never experienced before with its subtle sense of easy use that you will not notice. The mold was reworked to achieve this special form. The gentle curve helps reduce strain on your hand when picking up delicate broiled food, as if it's supporting your hand from below. The handle is long and prevents the spoon from falling over inside your bowl, pot, or any container.
Dimensions: width 61mm x length 210mm
Material: stainless steel
Wadasuke Co., Ltd.
・Wash with lukewarm water and detergent after use and wipe thoroughly.
・Refrain from using hard sponges or brushes. They may leave scratches on the surfaces.

Dishwasher safe