Hand-made Glass Earrings "Small Circle"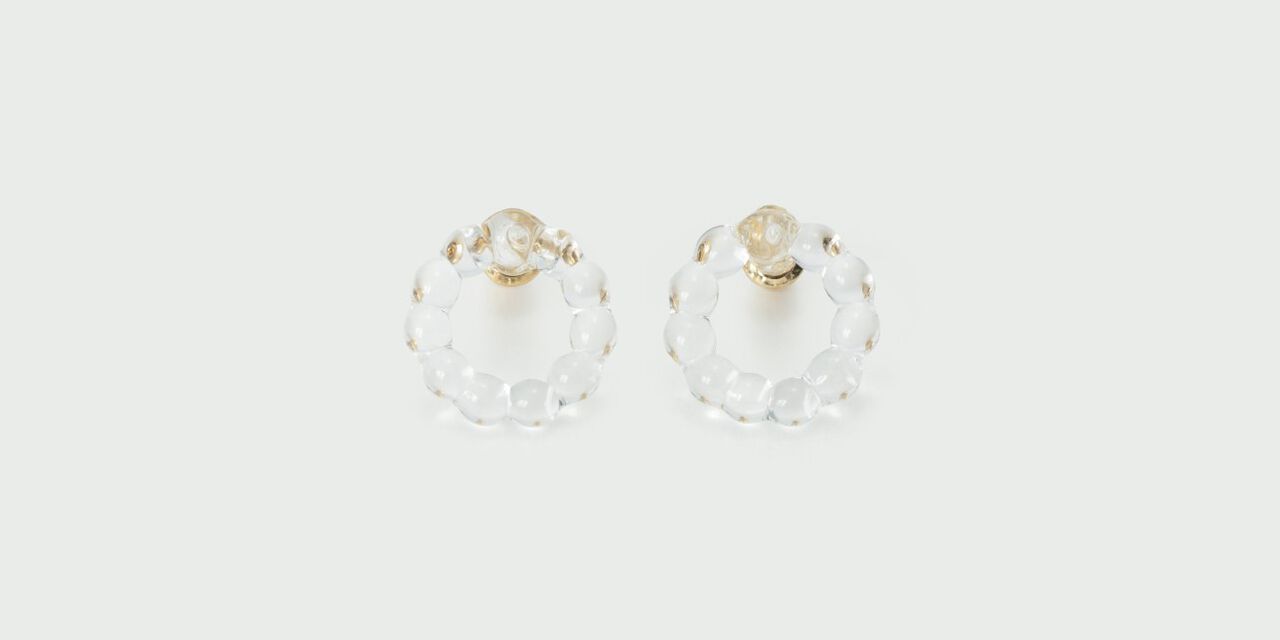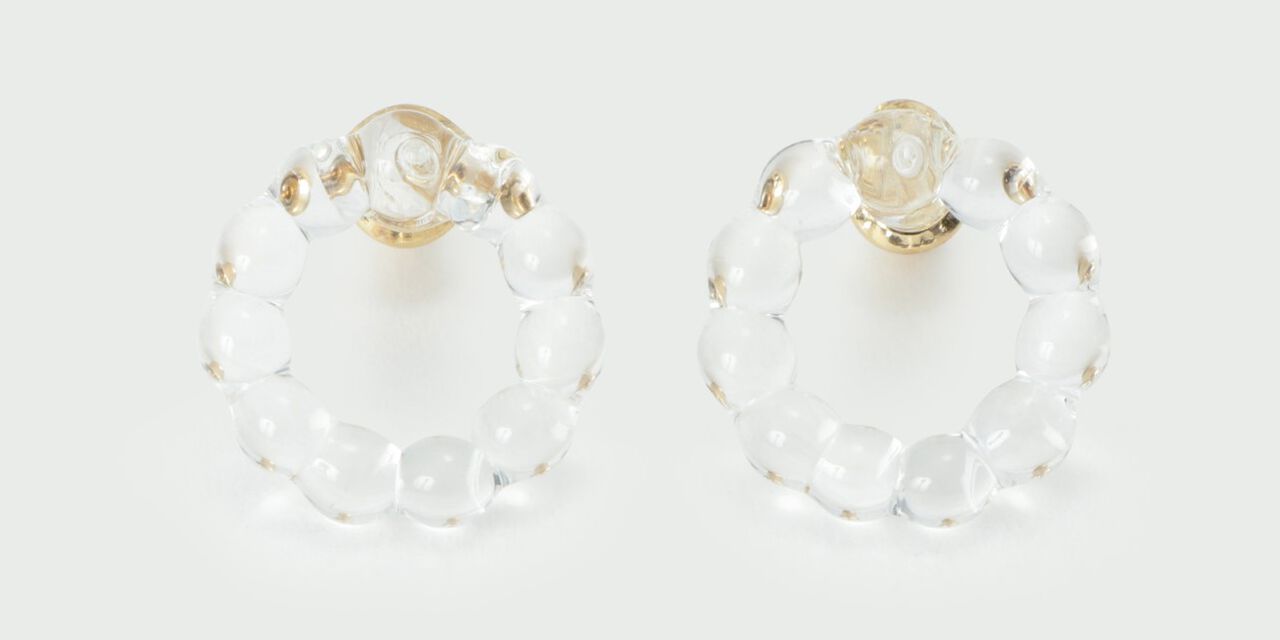 Founded in 1921, a Tokyo manufacturer of heat-resistant glass instruments for scientific purposes has created a lineup of accessories. Each piece is made from a glass rod that is heated with a burner, which is then squeezed and stretched when softened and shaped into art pieces by an artisan.
Material:
Glass,Brass gold plating
HARIO Lampwork Factory
Glass accessories created by HARIO, a manufacturer of heat-resistant glass that was founded in 1921, to inherit the handcrafting techniques from artisans. There are 6 ateliers throughout Japan that handcraft every piece, including one in Nihonbashi, Tokyo. They will repair your products in case they break.
・This product is handcrafted by a glass artisan. As the product is made from glass, avoid any strong force that may cause it to break. In case of damage, we can repair the product (for a fee). Please contact us for details.

・The metal parts may cause itchiness or rashes if you have allergic reactions to metal or a predisposition. If you experience any irregularities with your skin, discontinue use and consult your physician.

・Remove accessories when exercising, bathing, or taking care of babies or toddlers.

・To reduce dullness and staining from sebum, wipe accessories with a soft cloth after use before storage.

・Hold the metal fixtures when applying or removing earring accessories. Pulling the glass pieces with force may cause the metal fixtures to fall off.

・The earrings come with a fixture that can be used to prevent the pierce from falling off.