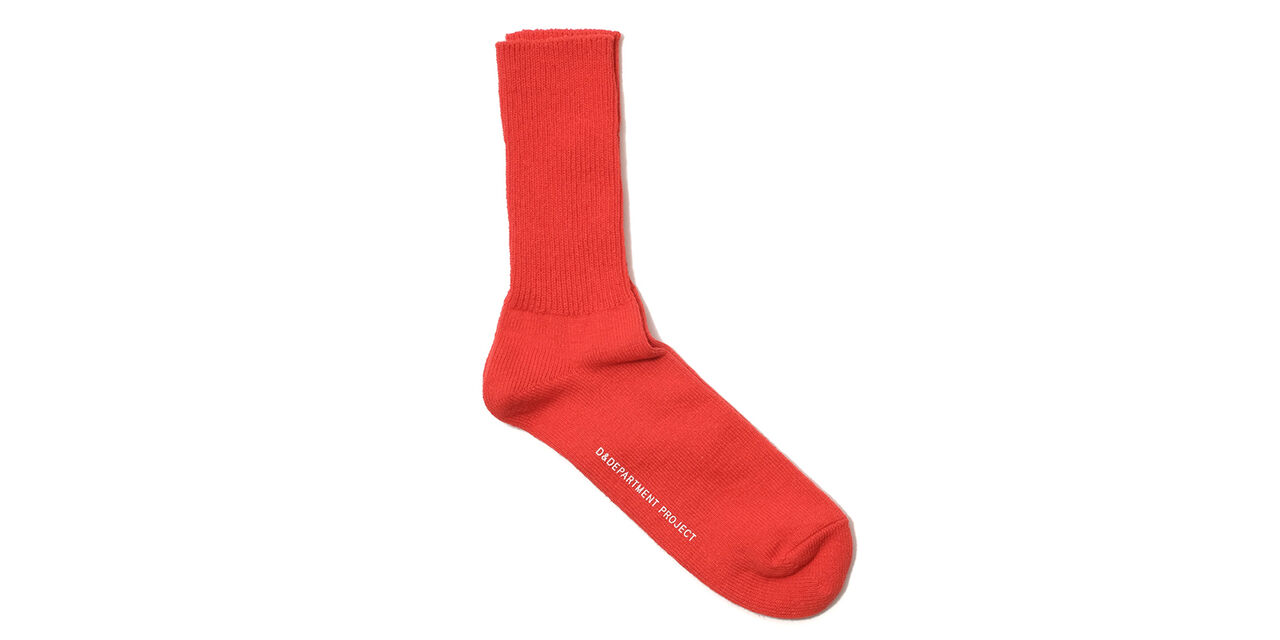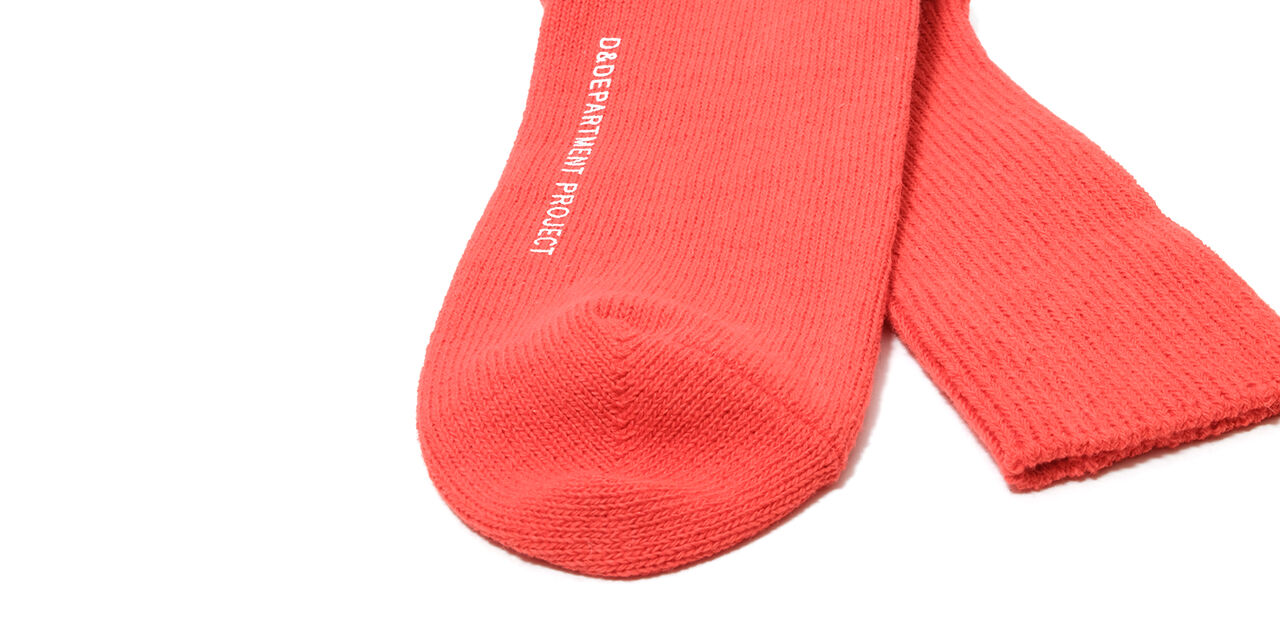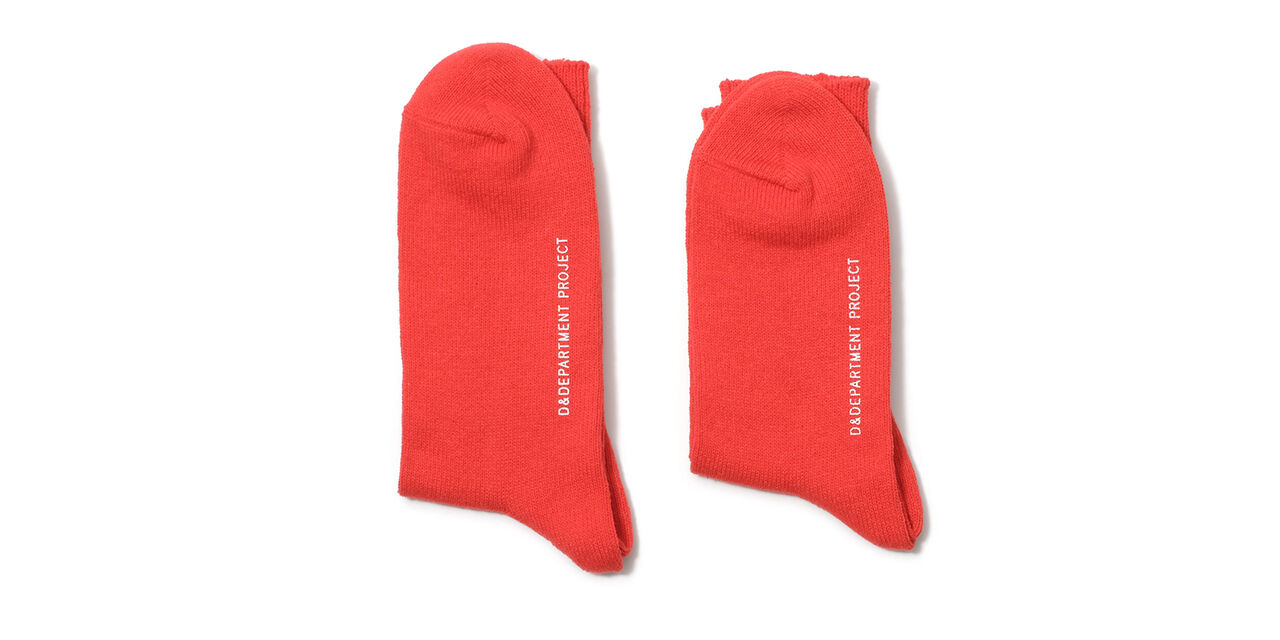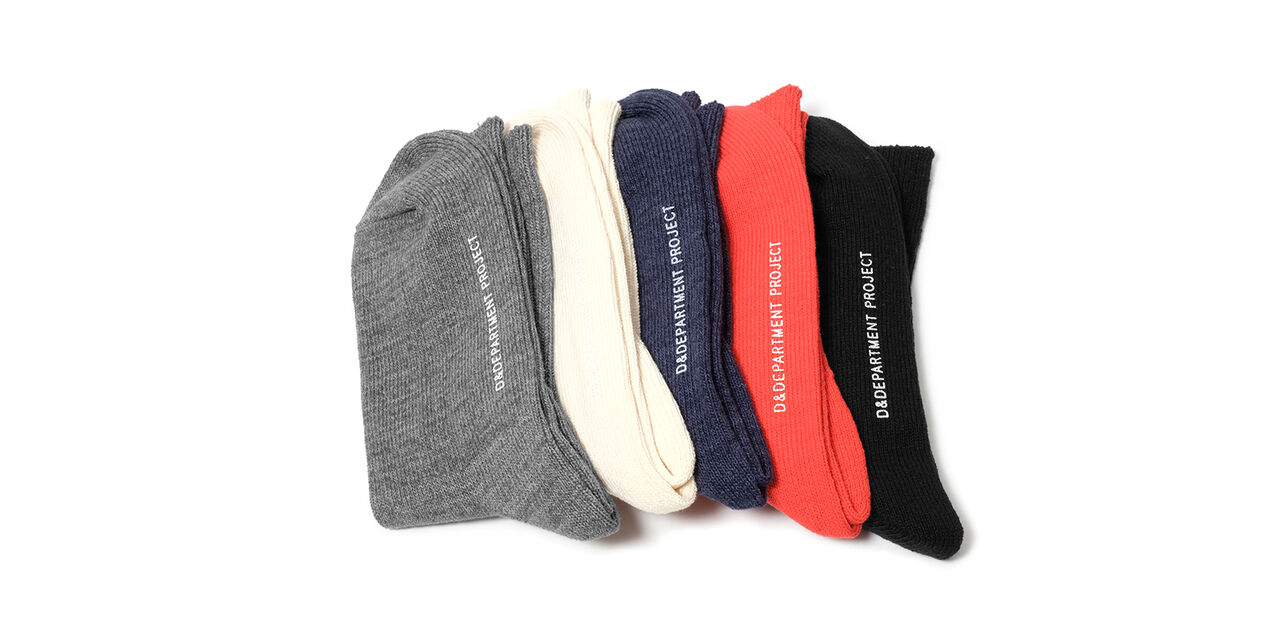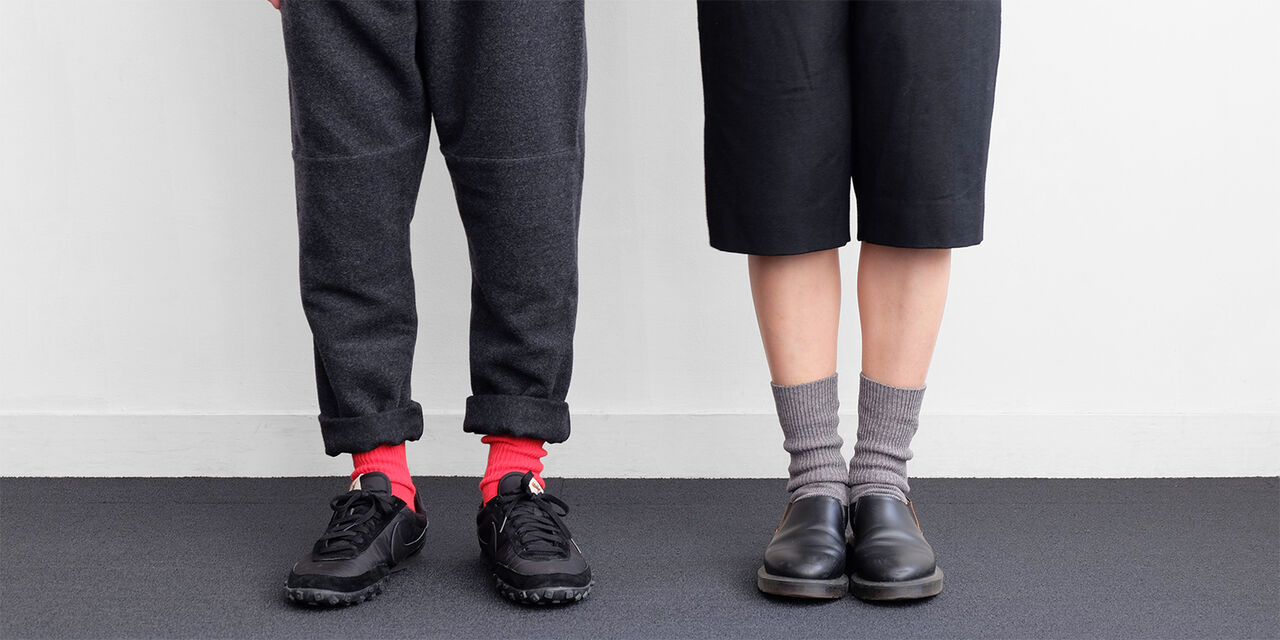 Made from recycled cotton. These original socks have a slightly thick fabric with a comfortable touch.
Manufactured in Nara prefecture, which is known as a major sock manufacturing region in Japan. The yarn is supplied by KAYAZAKA Shoten, Co., Ltd. and knit by Souki Inc., both of which are located in Nara prefecture.
D&DEPARTMENT met KAYAZAWA Shoten, Co., Ltd. at "d design travel NARA" and showed empathy toward their efforts for sustainable creativity, consequently leading to a joint project where they develop socks in 2018.
Size S/M (approx.) : 22-24cm, US Women's 5-7/ US Men's 4-6, EU: 35-38
Size M/L (approx.) : 25-27cm, US Women's 8-10/ US Men's 7-9, EU: 39-42
Material: Cotton (Recycled Cotton) 90%, Polyester 7%, Polyurethane 3%
Produced by: D&DEPARTMENT

Manufactured by:
KAYAZAWA Shoten,Co.,Ltd.
A yarn wholesaler founded in Nara back in 1948. It released its "saredo" brand in 2014.
Saredo's recycled cotton uses 100% unused cotton that is left over during the yarn manufacturing process at domestic spinning mills. Utilizing a unique spinning process where they use leftover cotton that only has long fibers.

Souki Inc.
Souki is located in Nara prefecture, a major sock-manufacturing region, and started manufacturing socks in 1927. As the industry utilizes the latest machinery, Souki utilizes mainly old knitting machines used 30 to 40 years ago, where many processes of manufacturing are done by hand. The socks manufactured using Souki's knitting machines are carefully finished and offer a texture and fit that the latest machinery cannot reproduce.
・Use washing detergents that can only be used on the fabric.
・Place flat or hang with the openings facing up. Dry out of direct sunlight.
・Do not use dryer.
・Fold and store socks so the rubber material won't expand.
・"Gray" and "indigo" colored socks are unevenly dyed and may cause fading. Wash separately with other garments.