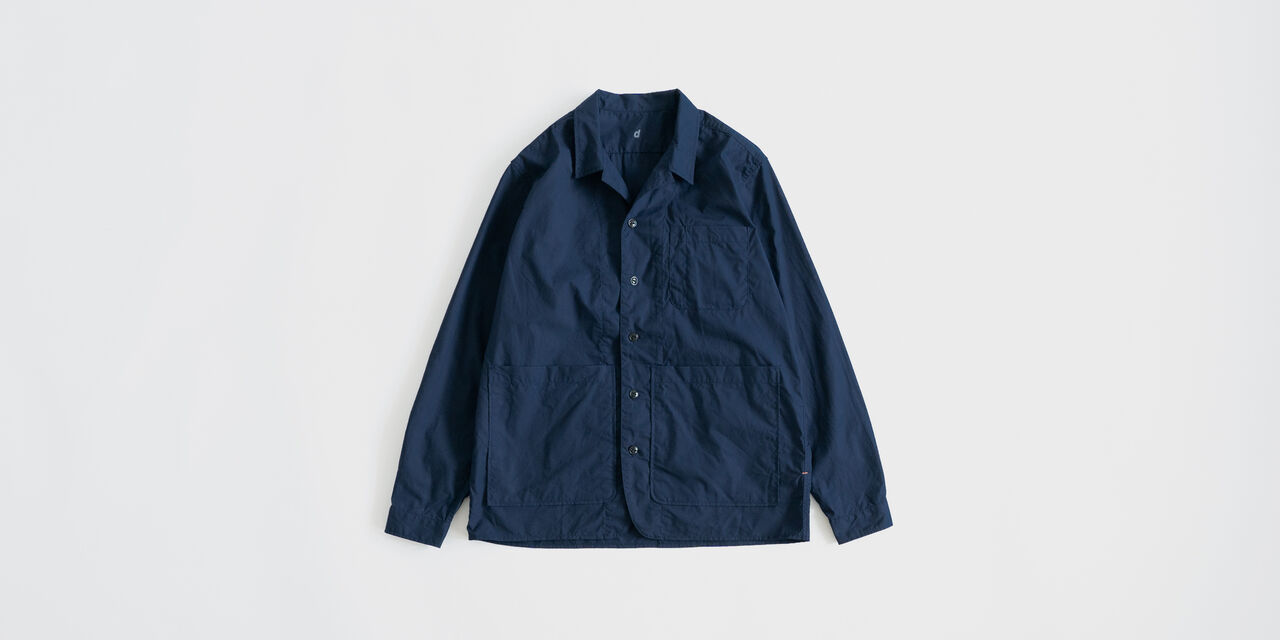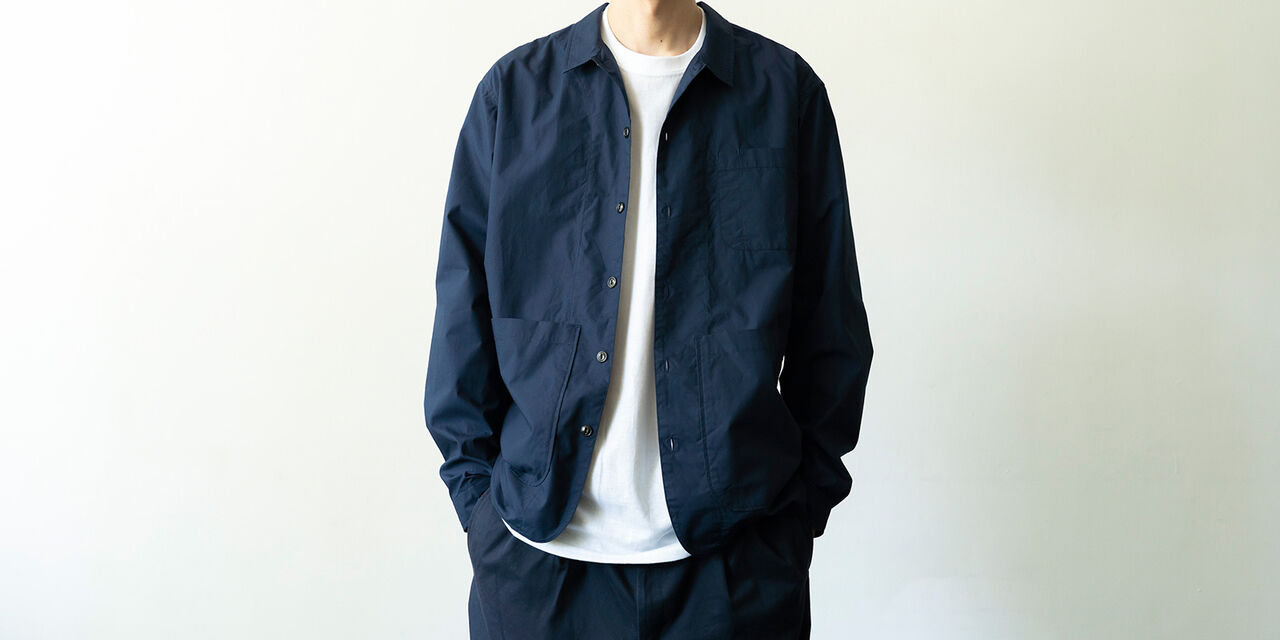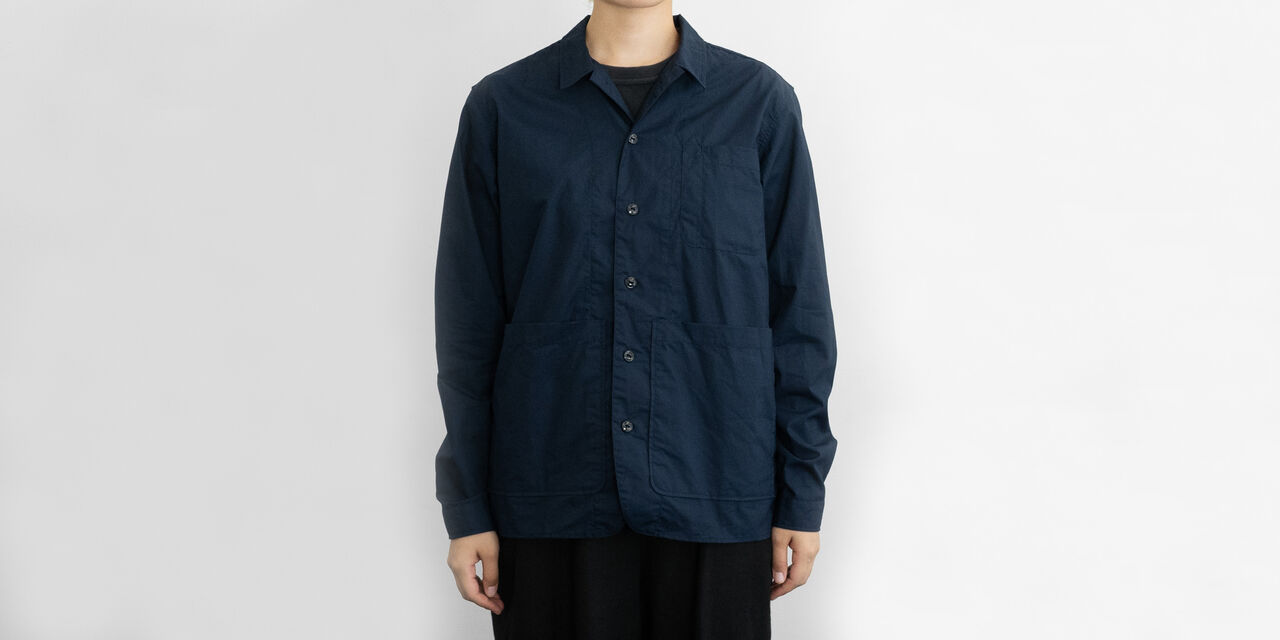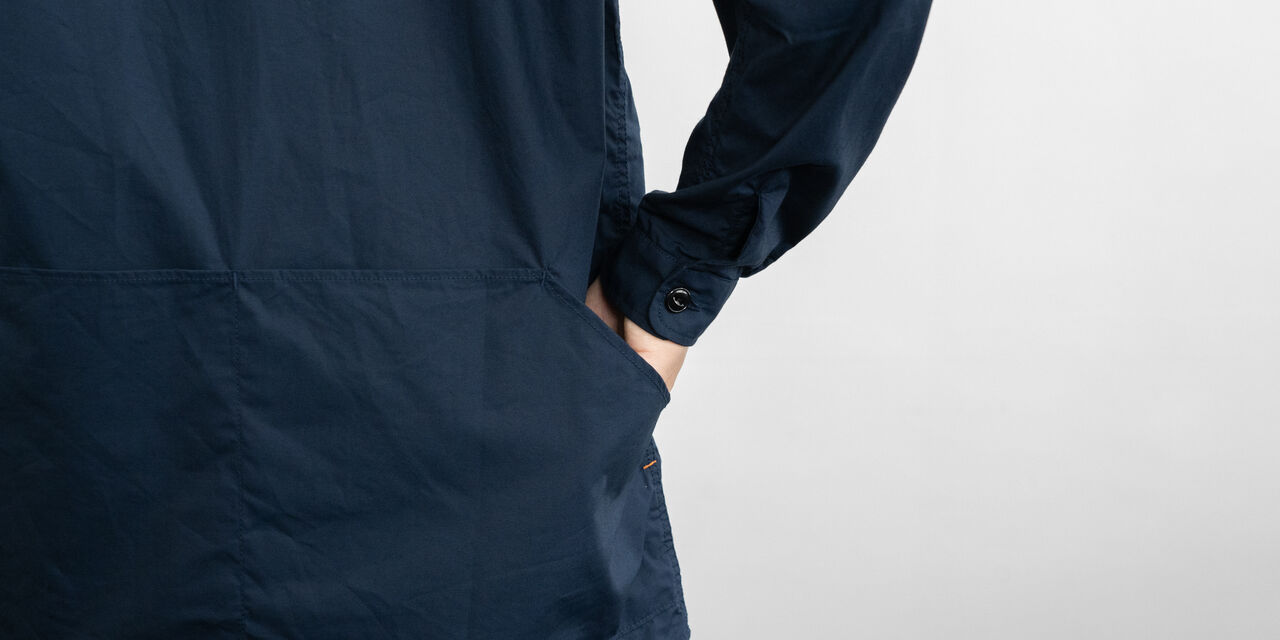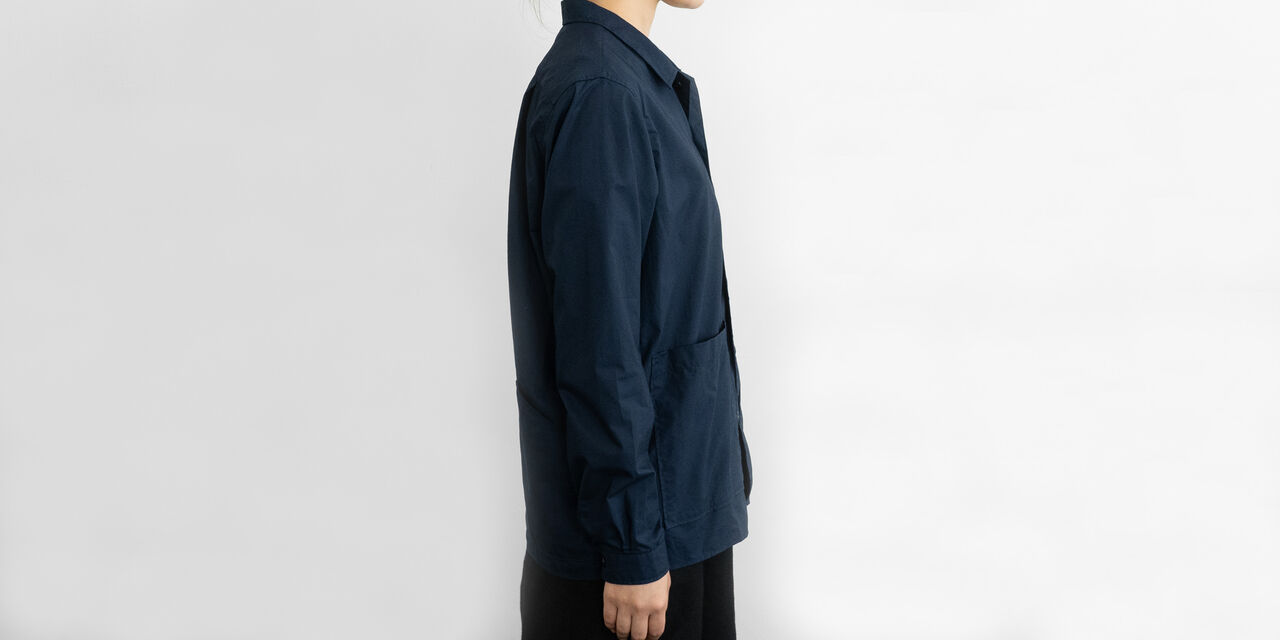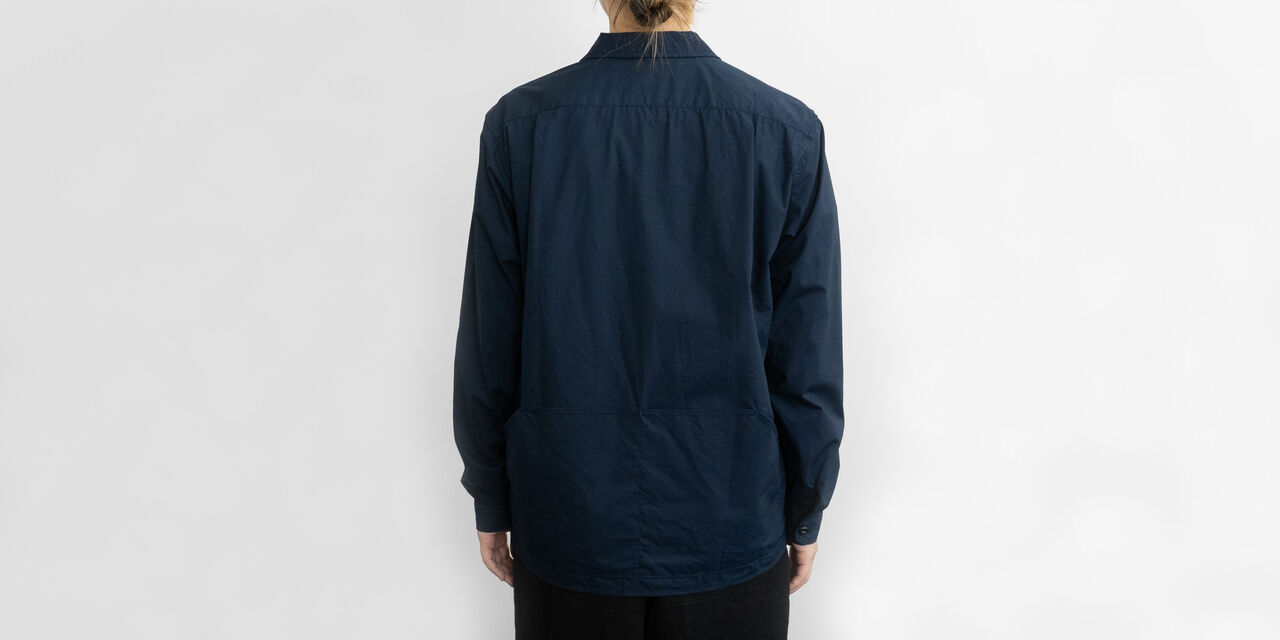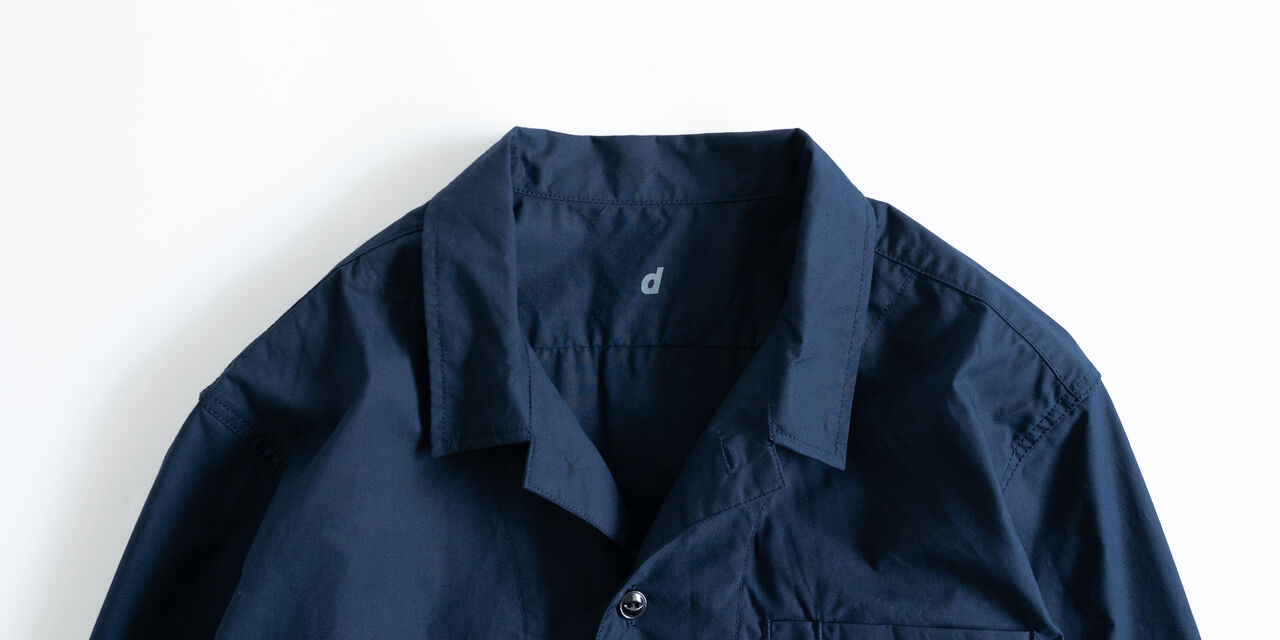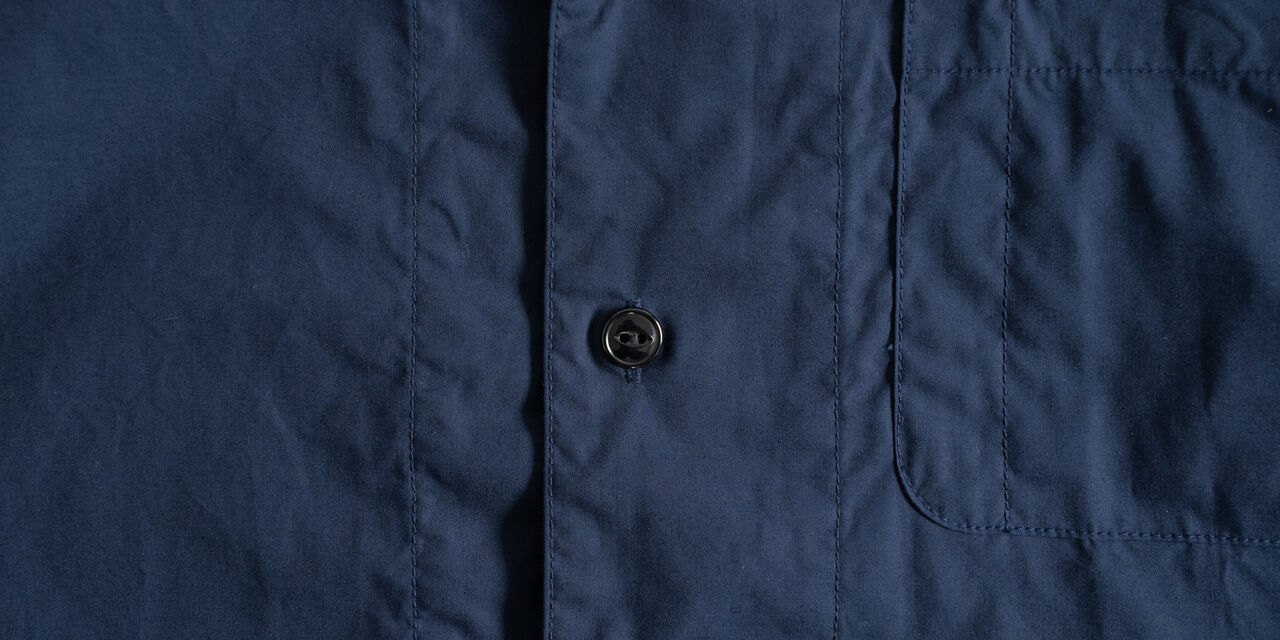 Back Pocket Shirt is an everyday work uniform that can be used between a shirt and a jacket. Based on the workwear in Europe mainly in France, we have created a shirt jacket with large back pockets that is perfect for DIY, gardening, cooking, home cleaning, etc.
The sewing method used for workwear makes it durable, and you can enjoy aging changes through long usage.
It is a very attractive design and popular amongst many people regardless of age or gender. For example, you can find two hidden loops sewn to the back of this shirt and the working‐out of details like the loops sewn with orange thread for making it easy to recognize from the outside. These loops are useful for hanging light-weight tools.
What's more, a chest pocket has two sections, including an insert for writing utensils.
This shirt has two outside pockets and the chest pocket in the front of the body, and multi-purpose pockets in the back side.
Our original workwear is simple and not too trendy that you can wear for a long time.
Size XL:
length 725mm chest width 1230mm shoulder width 500mm sleeve length 640mm
Material: 100% cotton
D&DEPARTMENT
・You can wash this product in a washing machine.
・Please use a liquid neutral detergent for washing.
・Do not tumble dry.
・This item offers a weathered texture and colors as you use and wash it, allowing you to enjoy an "aged" appearance.