Keijusha 2-Piece Washi Small Envelope D&DEPARTMENT Original pattern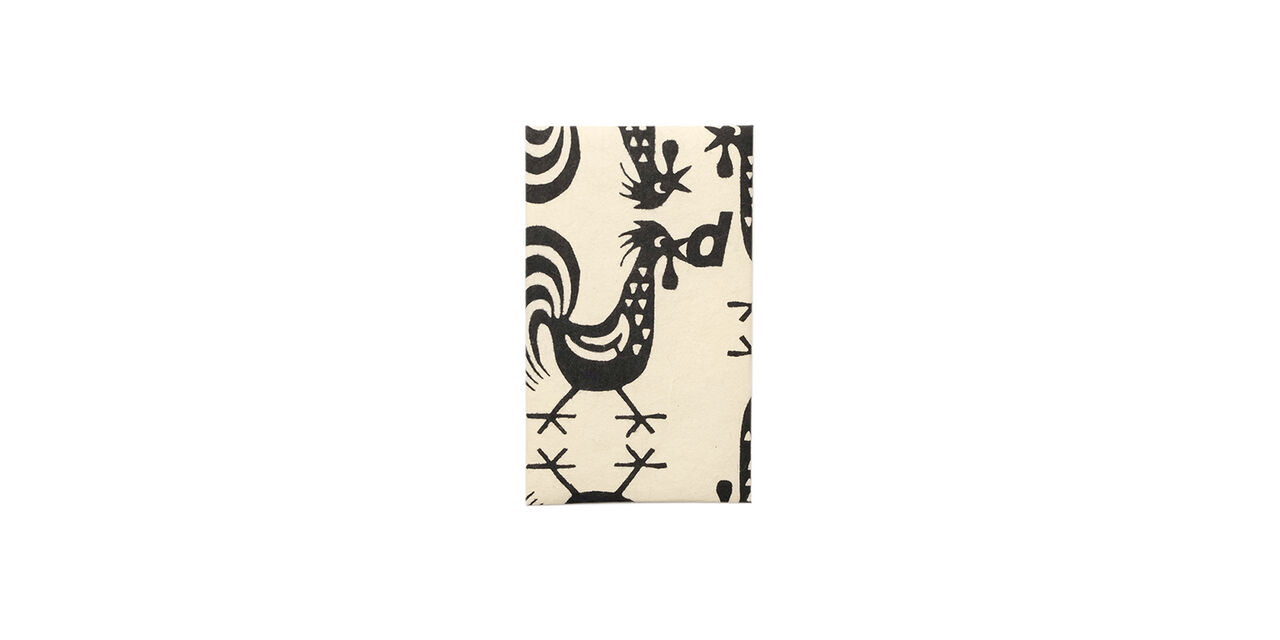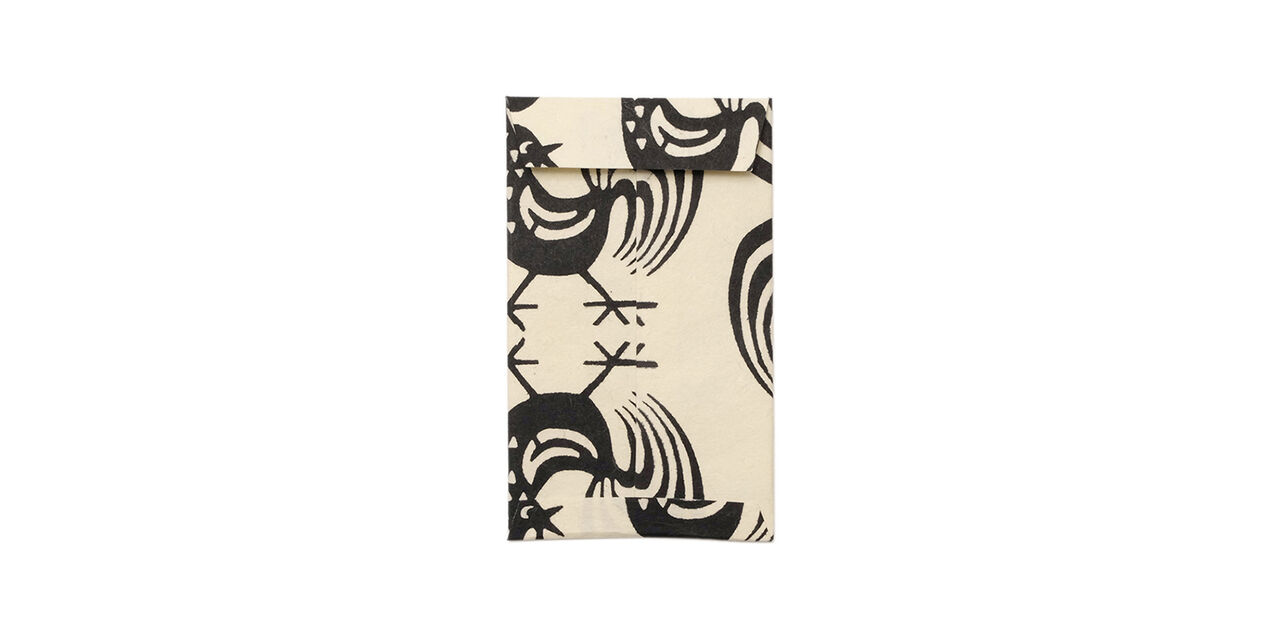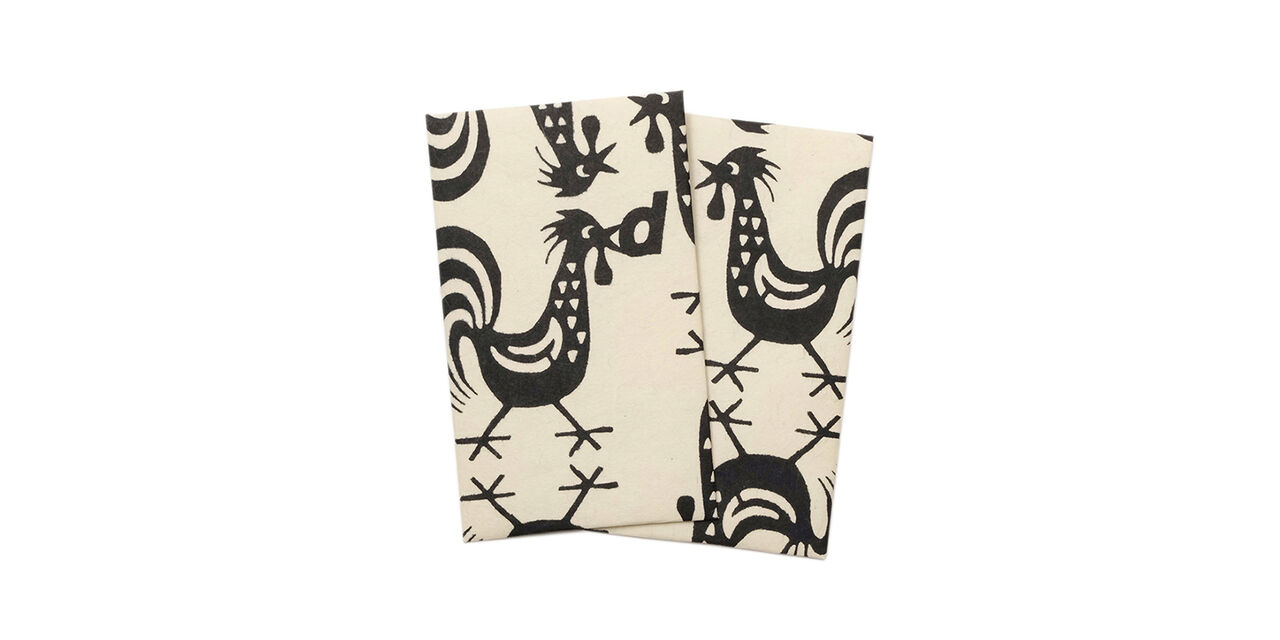 How about you try putting a greeting card in this beautiful envelope?
Made of handmade Japanese washi papers with beautiful patterns that are stencil dyed by hand. This is an original pattern with our "d" logo.
"Yatsuo Washi" paper is a traditional handicraft from Toyama Prefecture. It is strong, durable, capable of being shaped into a tote bag. This durable paper was traditionally used to make the bags of Toyama's traveling patent medicine peddlers.
Keisuke Yoshida is the founder of Keijusha. He was keen on saving what was already an industry in decline and to revive traditional papermaking so it would survive into the future. His paper products were highly praised by Mingei leader Muneyoshi Yanagi, prompting the development of a type of washi (used by famed Mingei textile designer Keisuke Serizawa) that wouldn't tear even when wet. Yoshida studied stencil dyeing and design directly from Keisuke Serizawa, enabling him to produce outstanding washi items. He designed the signboard, paper bags, shop curtains, wrapping papers, etc.
In fact, his sense of aesthetics lives on throughout Toyama, and he can rightly be credited with making Toyama a more beautiful prefecture.
Dimensions: Width 68mm height 114mm
Material: Washi paper
Keijusha
Yatsuo Town in Toyama Prefecture has long been a production area that uses melted snow water to make high-quality Japanese paper. At a time when the industry was already in decline due to substitutes such as machine-made paper and plastic, the founder, Keisuke Yoshida, established a papermaking company, which later became Keijusha. During the Mingei (folk art) movement, he was influenced by Muneyoshi Yanagi and Keisuke Serizawa and produced processed goods using stencil dyeing techniques on strong paper called "Kyoseishi" that was developed independently.