Slippers from Lifestock Project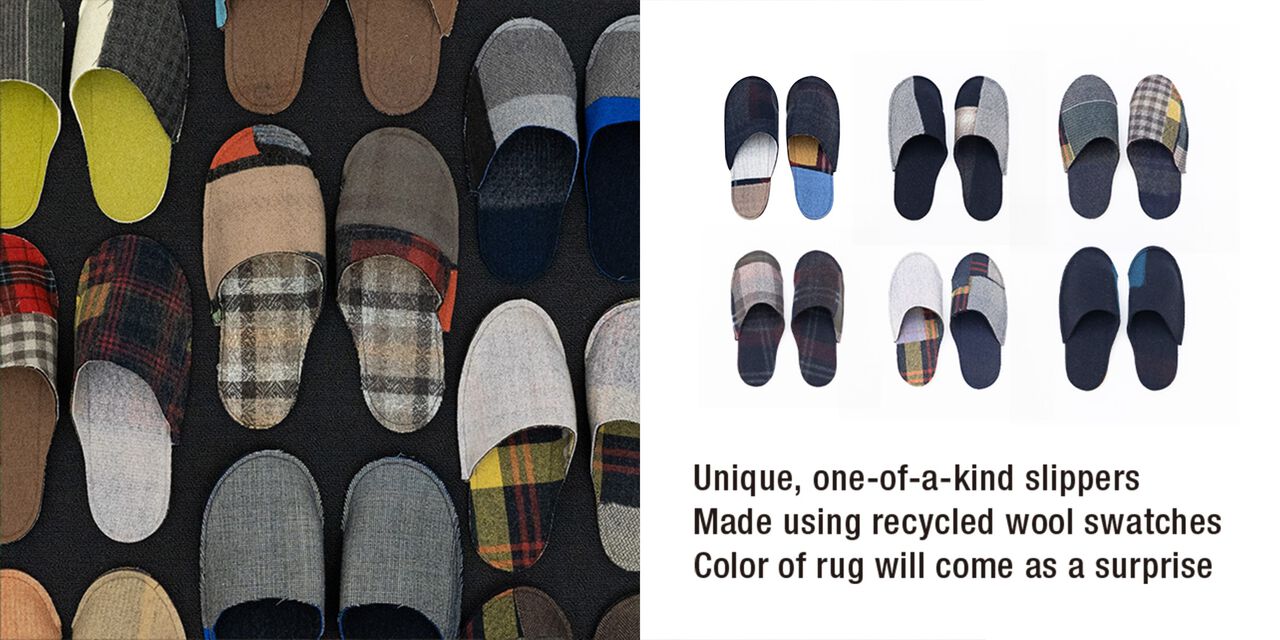 Inspired by the FROM LIFESTOCK project that reuses fabric samples stored in every production region and conveys the identity and techniques of each 47 prefecture. The high-quality wool fabric of the Bishu region, which is famous for its woven wool products, are layered to create slippers.

Due to the nature of using recycled wool swatches, each of the rugs are made to order, which means that they are truly one-of-a-kind.
As a result, the color of the rug you receive will come as a surprise as each order is made uniquely for you!
L(27cm)
D&DEPARTMENT
・Non-slip processing using other materials such as rubber and silicon is not performed because it is easily deteriorated. Please be careful when using it in slippery places such as flooring and tiles.
・The actual dimensions of the finished product may vary slightly, due to the combination of materials used and patterns used.

[Washing at home]
・Add liquid neutral detergent to lukewarm water and wash the rug with pressing movements.
・Rinse well and use the washing machine's spin dry feature to remove moisture.
・Slap with your hands and remove unevenness from the surface and lay on a flat surface. Hang in a well-ventilated area and avoid exposure to sunlight.
* Do not tumble dry.