Sori Yanagi 10-Piece Tea Spoon and Hime Fork Set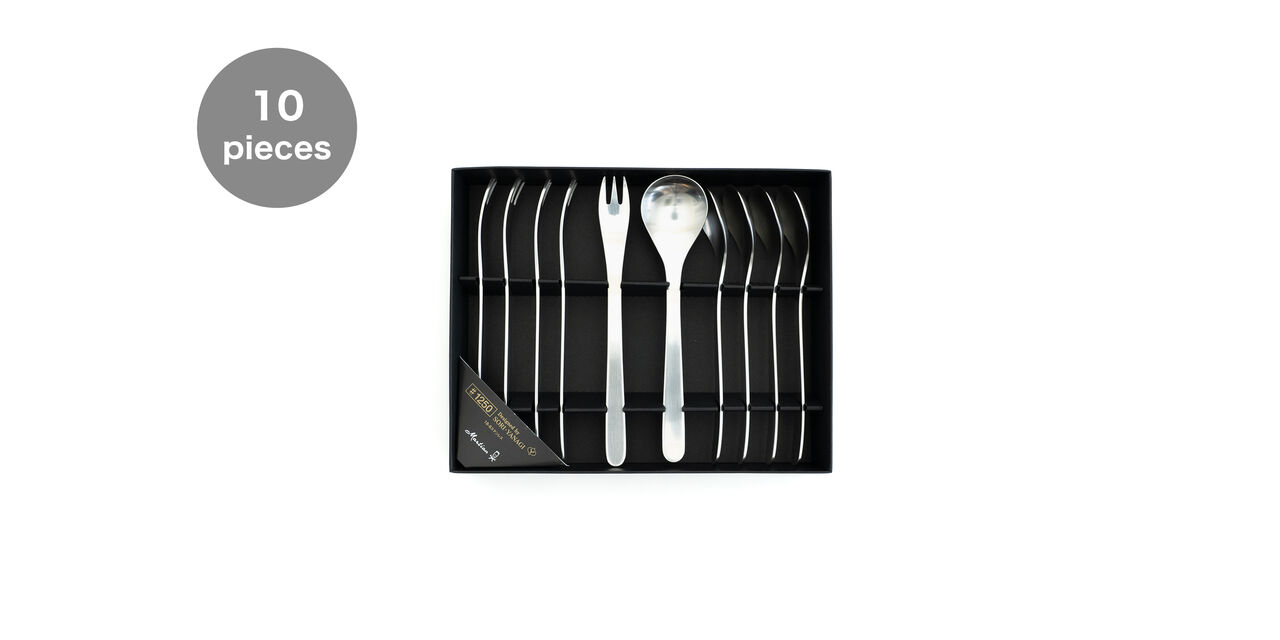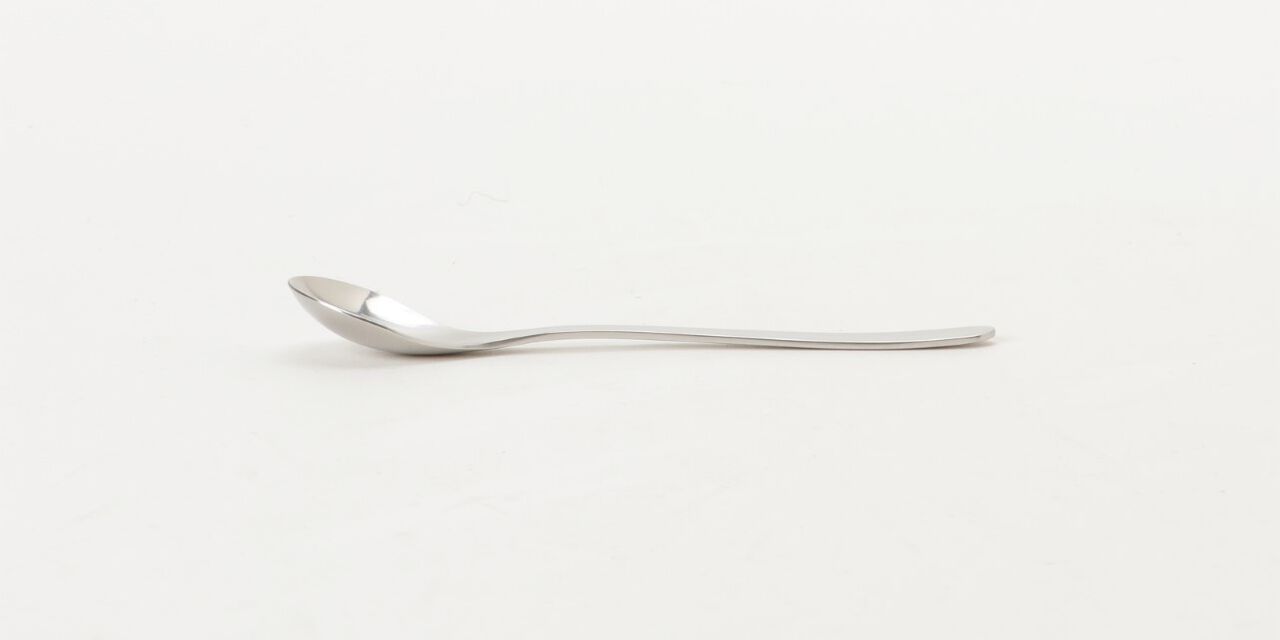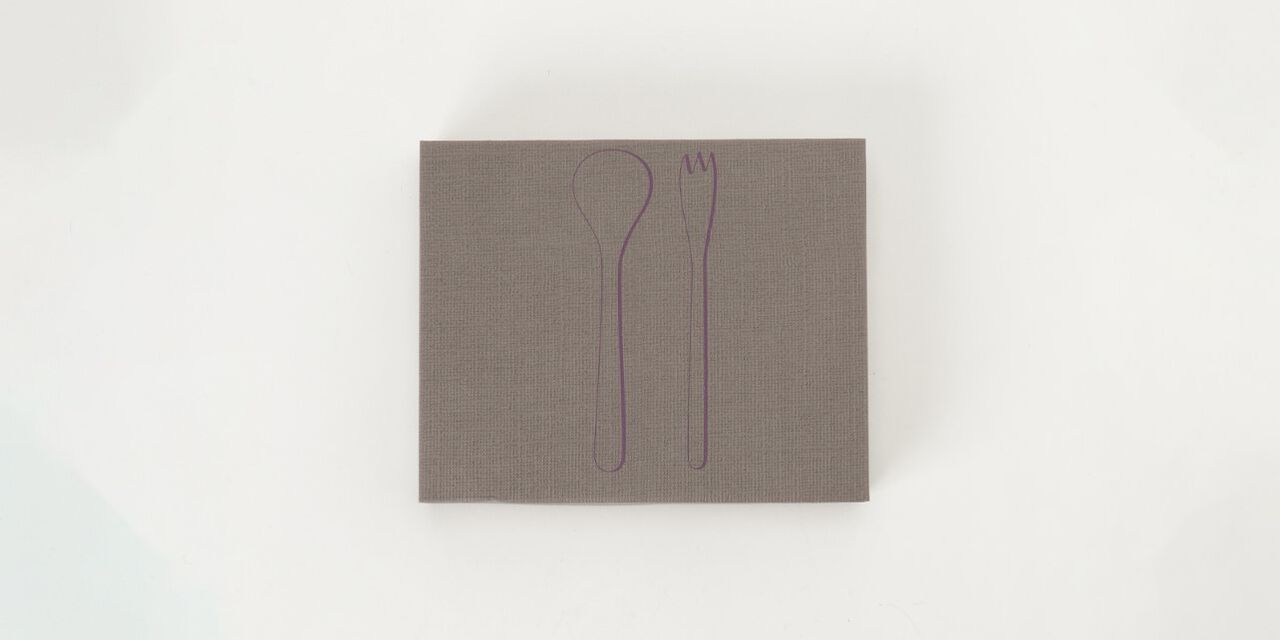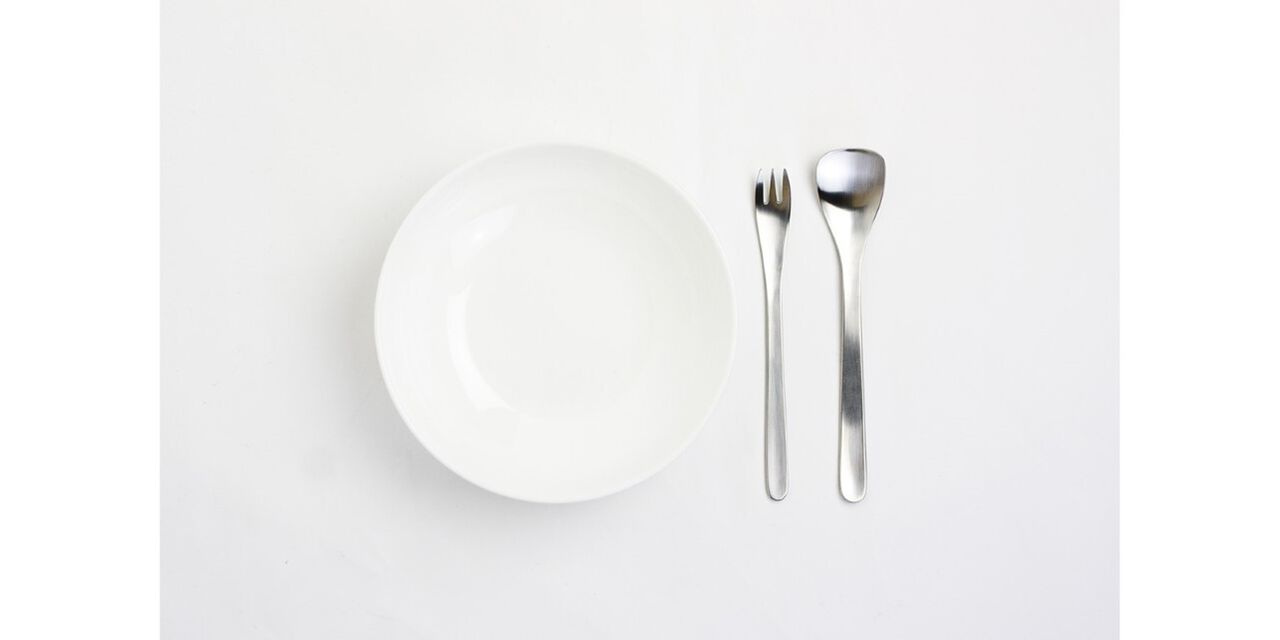 Sori Yanagi's production started with making model prototypes before drawing sketches or diagrams. Usability was tested with such models, taking approximately 2 to 3 years to finally come to the final form after repeated improvements. A diagram is drafted only when something agreeable is created. After the series are created in such a manner, their shapes and forms are altered, depending on their purpose. The spoon and fork have curves that suit your mouth. The surface is given a matt finish to obscure scratches. Debuted in 1974 and was given the Good Design award that year.
Contents (dimensions): teaspoon (140mm) x5, cocktail fork (140mm) x5
Produced by: Sato Shoji Corporation
Designing and manufacturing everyday household goods including tableware, kitchenware, interior items since 1955. "Sori Yanagi Design Series" started in 1974 with the sales of stainless steel cutlery. It has created a variety of cooking ware including kettles and pots.

Design: Sori Yanagi
Born in 1915 in Tokyo as the eldest son of Soetsu Yanagi, the leader of mingei (folk craft). After graduating from the Department of Painting at Tokyo University of the Arts, he worked at Junzo Sakakura Architectural Office and later founded the Yanagi Design Institute in 1952. It aimed to create "beautiful forms to be used," which is characterized by creating diagrams after a model is created and a prototype of the product is used. It is responsible for designing various objects, including the flame holder and torch of the Tokyo Olympics, stadium seats, furniture, tableware, bicycles, bridges.
・Wash with lukewarm water and detergent after use and wipe thoroughly.
・Refrain from using hard sponges or brushes. They may leave scratches on the surfaces.
・By separately storing cutlery by their types in drawers, you can prevent or reduce the items from scratches.

Dishwasher safe