DENSHIRO Tea Caddy "SUDUTSU"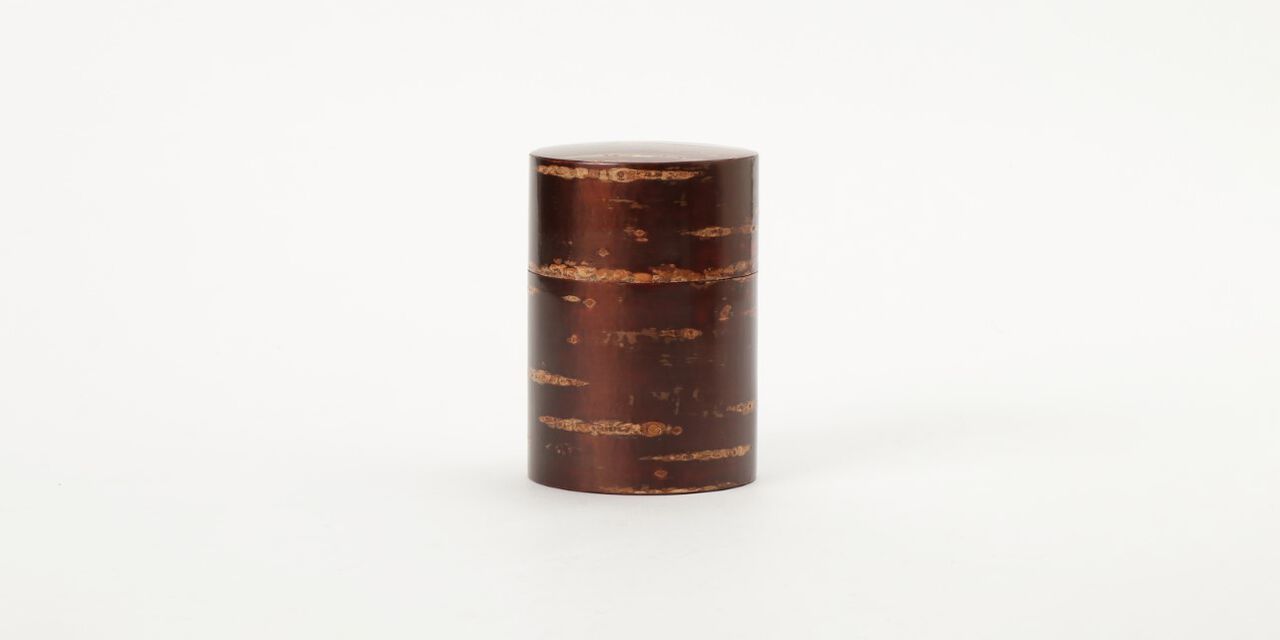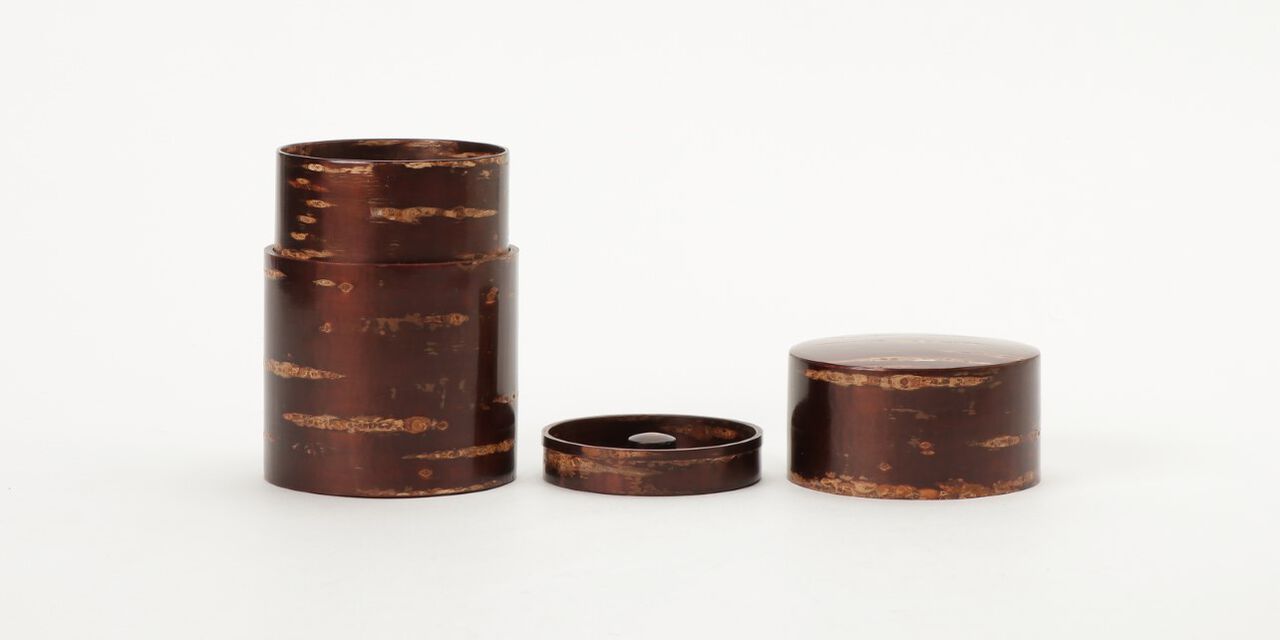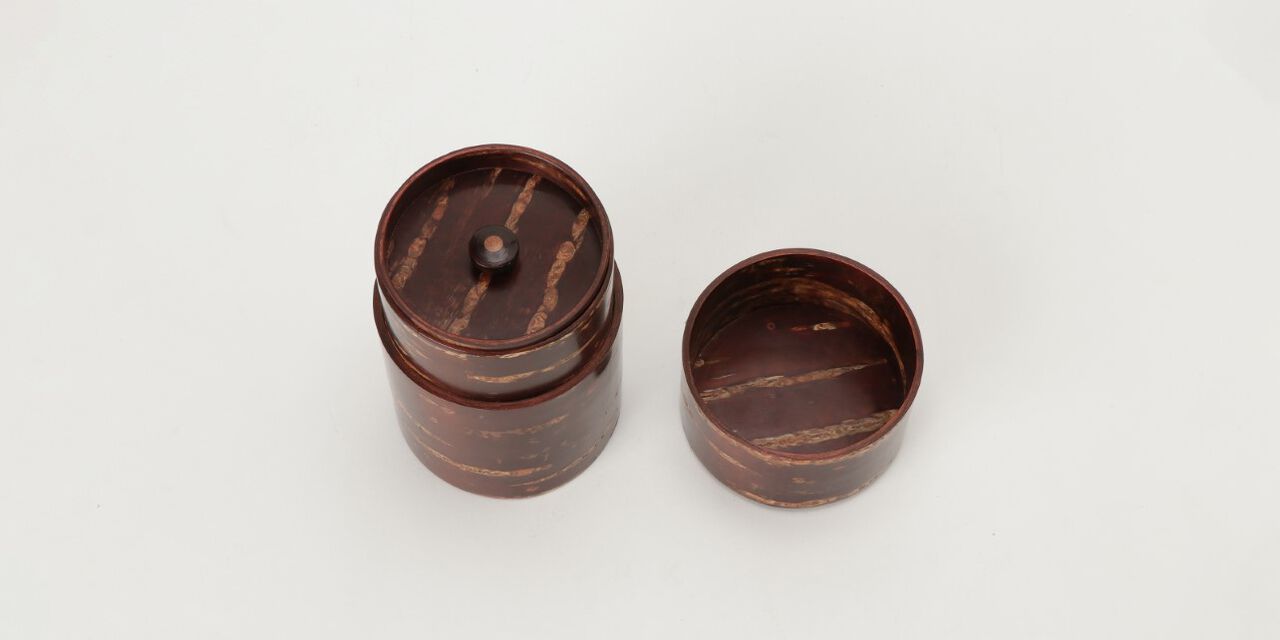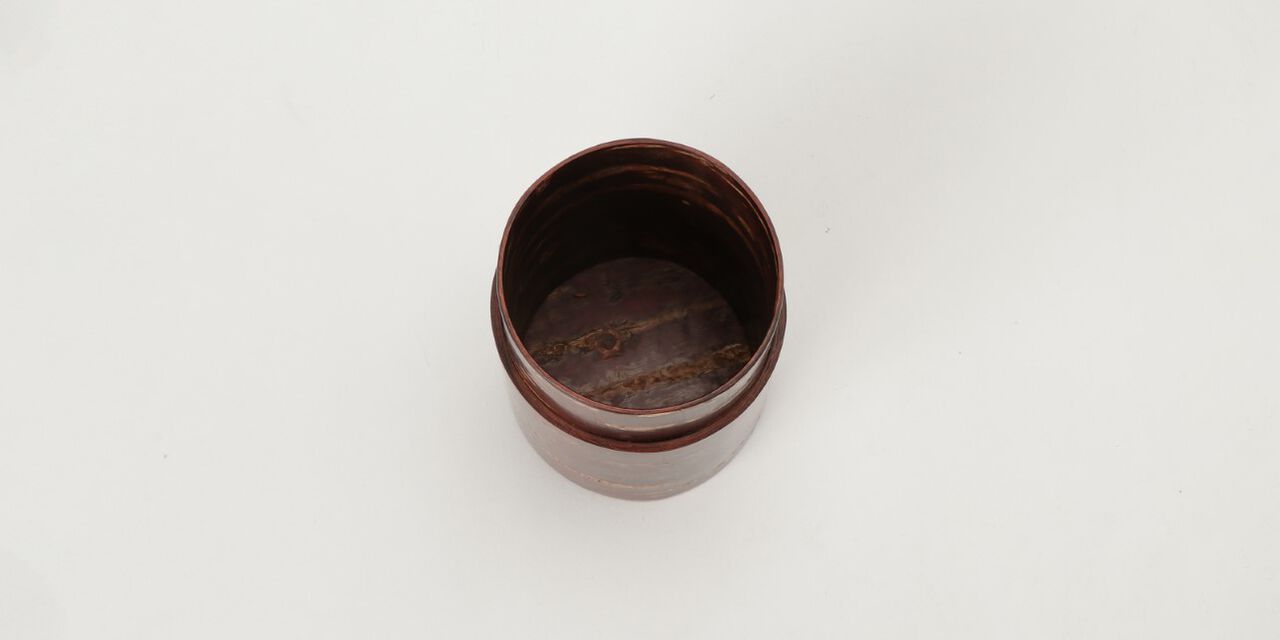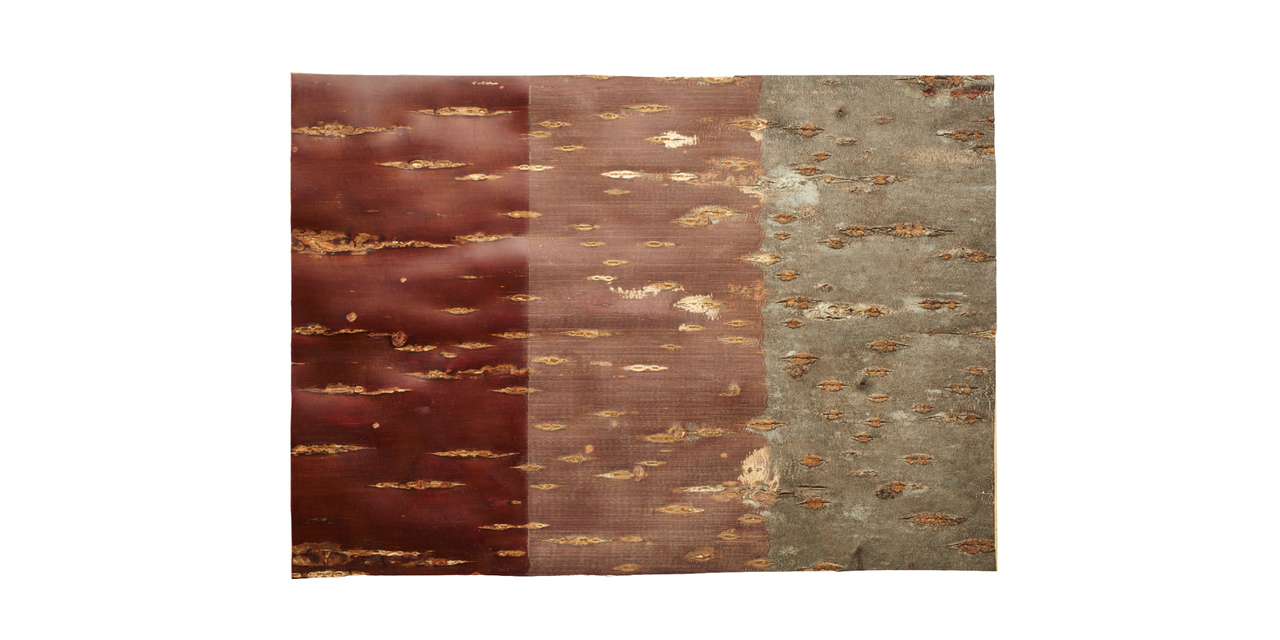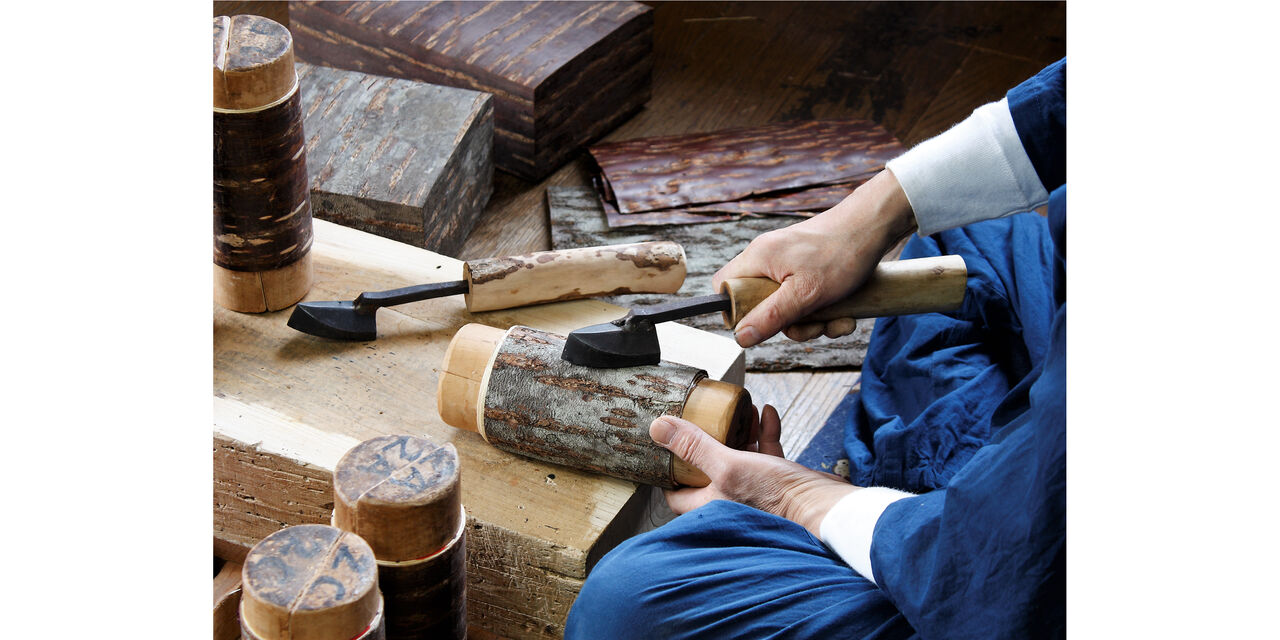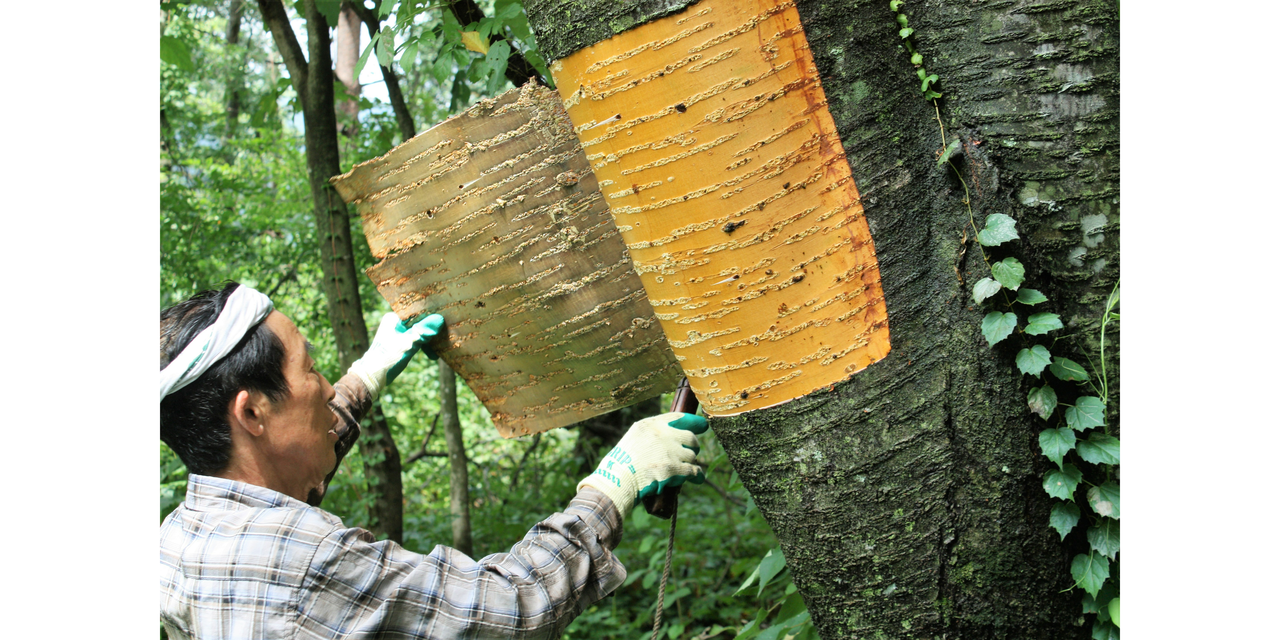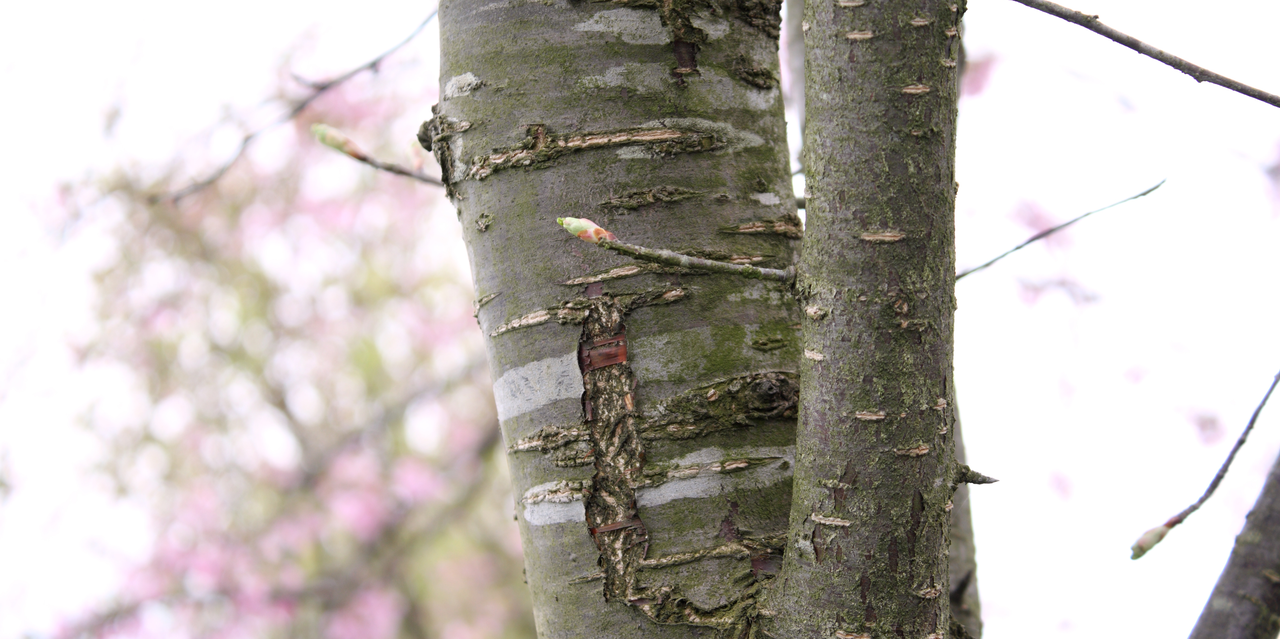 "This is a tea container called "birch craftwork" and it represents Akita prefecture's traditional craftwork. It is made by wrapping the bark of wild sakura trees around a wooden cylindrical mold. The artisan repeatedly carves and polishes the surfaces of each piece by hand, transforming the natural "bark" into a "sakura bark" as a glossy material. It introduces the original traditional product, "Sudutsu," and a product that respects tradition while incorporating design and adopting new challenges through "Wadutu." The origin of traditional craftwork and evolution (+design) are integrated into one. The items were introduced at the design exhibit, "Design convention of 2014 (Design Bussan 2014)" at the d47 MUSEUM.

Sudutsu
The entire product uses sakura tree bark and you can enjoy the distinct patterns the tree offers. Enjoy the charm as a definitive standard product.

Wadutsu
A colorful tea container that accentuates the texture of walnut, sakura, maple trees. This product represents the evolution of tradition through the implementation of new designs. It doesn't have an excessively classic impression and can blend into any modern kitchen."
Dimensions (approx.): Diameter 8.3cm height 12cm
Tea leaf capacity (approx.): 150 g
Materials: Bark of sakura tree, natural wood
DENSHIRO

Cherry bark ware, liven-up your everyday life

Kakunodate DENSHIRO has been producing high quality Cherry Bark Ware (Kabazaiku) for over six generations since 1851. Kabazaiku is a product made of wild cherry bark. It is eco-friendly because the traditional methods our specialists use to harvest the bark ensure that it will grow back even after harvesting.
*Each individual knot pattern and hue varies, as they are made from natural materials. Please note that all products are hand-crafted and may vary slightly in dimensions.
・Do not store in a refrigerator. It may cause the surface to chip to product deformation.
・Avoid exposure to sudden temperature changes by placing in contact with heated or chilled objects. It may cause discoloration, deformation, or cracking.
・Avoid dropping or applying shock. It may cause the product to shatter.
・Do not expose to direct sunlight and other sources of ultraviolet rays. It may cause the painted surface to chip or discoloration.
・Polished products are not painted so that you can enjoy the original feel of the material. Therefore, we advise you to avoid exposure to moisture. If the product gets wet, promptly wipe with a soft dry cloth.
・Avoid washing with water. It may cause the surface to wear or the entire product to deform.