D&DEPARTMENT's original socks are manufactured in Nara prefecture, one of Japan's major sock manufacturing regions. Made from recycled materials such as cotton collected from the yarn-spinning process and scraps of cut merino wool.
Made from recycled cotton
Thread from recycled cotton socks is spun by KAYAZAWA Shoten, Co., Ltd. in Nara prefecture, whereas the sock manufacturing is done by Souki Inc., which is also located in the same prefecture.
KAYAZAWA Shoten, Co., Ltd. is a thread distributor that was founded in 1948 in Nara prefecture. We met KAYAZAWA Shoten, Co., Ltd. when we were creating "d design travel NARA" and empathized with their "efforts to promote sustainable manufacturing" and decided to create socks with them in 2018.
Seiichi Kayazawa, the president of the company, doesn't sell just any thread. He only sells thread that he is sure sock manufacturers would want. While growing up and watching his father's business model, his son Ariatsu and his wife Ryoko established "saredo," a sock brand that embodies the best of Nara's sock-manufacturing technology and skills. They also sell them. For the fabric, they use unused cotton scraps from making thread and recycle them into socks.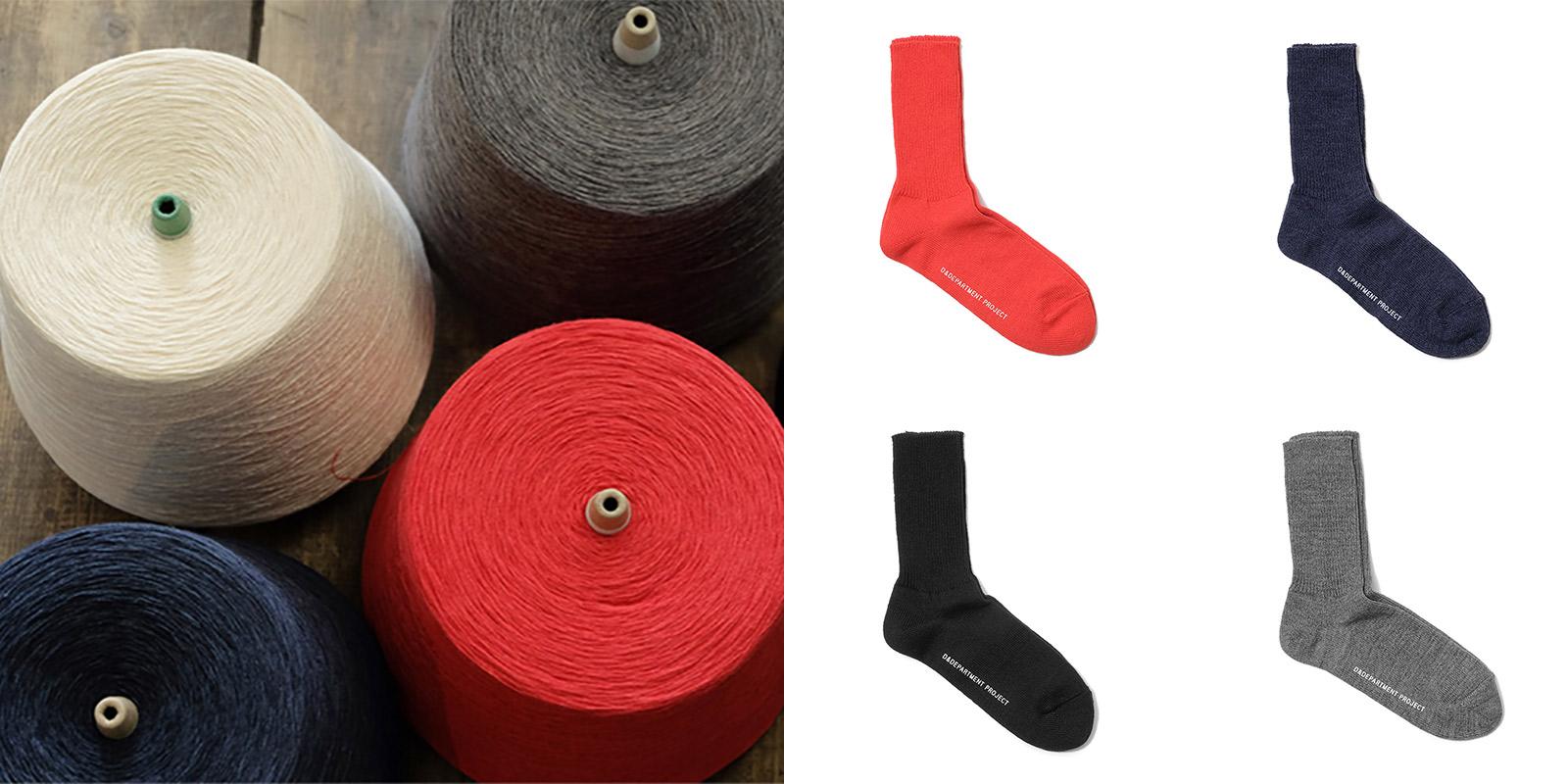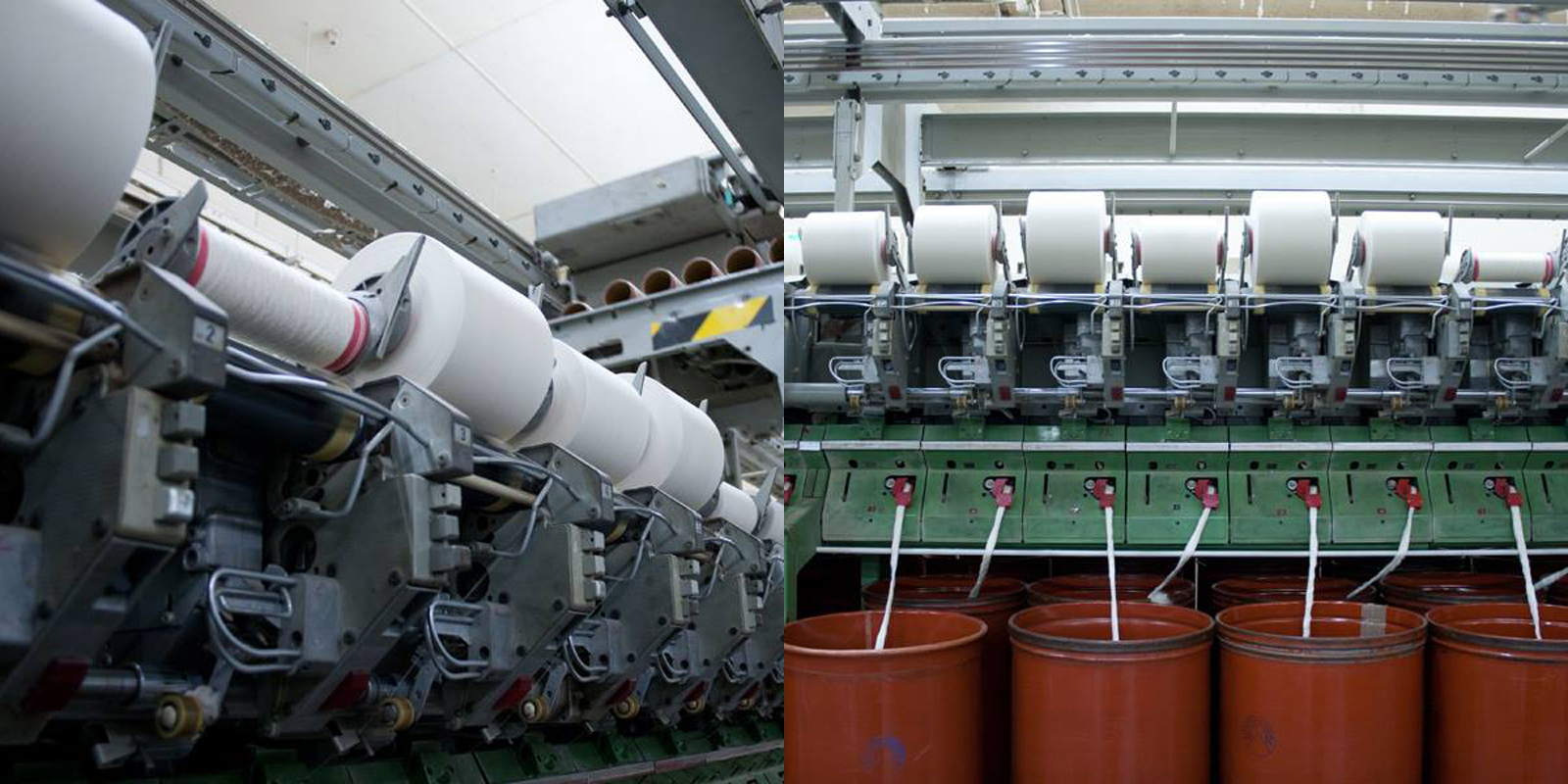 "These may only be socks, yet have an importance nonetheless"
Saredo's recycled cotton uses 100% scrap cotton that is the by-product of the thread-spinning process of domestic spinning mills to utilize its distinct spinning method only on long-fibered scrap cotton. The simple socks have a slightly thick and comfortable feel.
Recycled wool socks are made from a blend of recycled merino wool scrap from the cutting process and soft lamb wool for a soft textured finish. They are washed upon completion so the thread absorbs air to gain bulkiness for a fluffy and soft feel.
The Kayazawa couple explains below regarding the "saredo" brand name:
saredo - "Nonetheless"
(In the words of the Japanese sock industry, "It's only sock (n' roll), but I like it." It isn't the album title of the Rolling Stones, haha‼)
We advocate it.
"S"ustainable - sustainable (We can continue forever while maintaining the current state without destroying the global environment.)
"A"lternative - alternative, another choice, heterogeneous, not in type
"RE"novation - renovation, innovation, repair. We respect the value that existing things had at the time of completion, create new values, reproduce and reconstruct.
"DO"mestic - Based on the country's household inspiration = The do-it-yourself spirit
These 4 keywords are "faith," "honesty," "humbleness," and "delicate," based on the Japanese people's spirituality and artisan disposition and work on "manufacturing" while proposing and marketing thread that gives the "nonetheless" impression, rather than "only be..." one.
We recycle materials that would usually be discarded without creating any waste instead of just creating a product cycle. We also like to meet people from every corner of Japan and emphasize activities to expand the sphere of manufacturing. Using the four words as keywords, we propose "a sustainable lifestyle spun from scrap cotton."
We have a feeling that everything about Nara's craftsmanship is embodied in these words, "These may only be socks, yet have an importance nonetheless."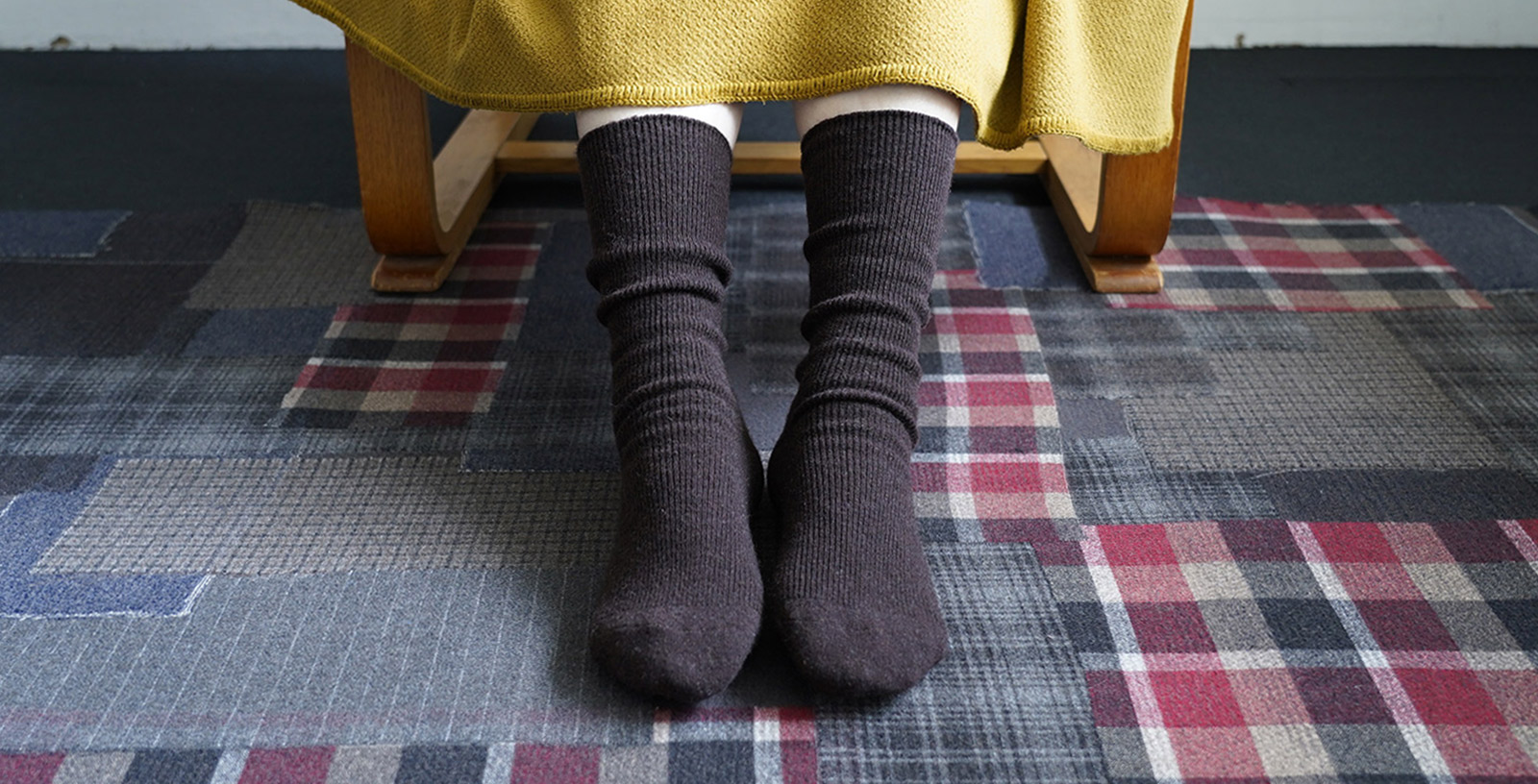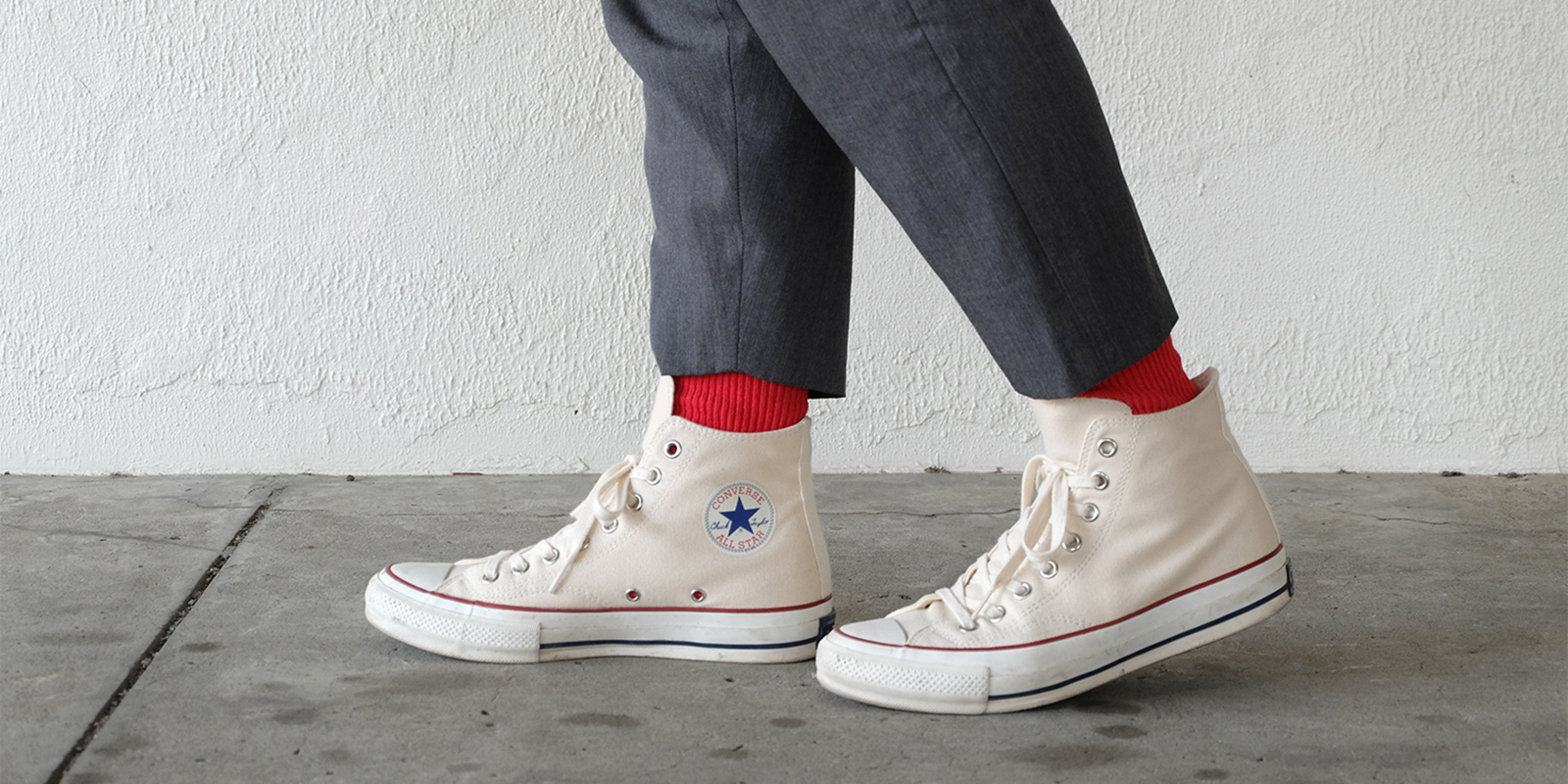 A review by D&DEPARTMENT TOKYO store staff
I like the recycled cotton socks because they offer a fluffy and relaxed fit while they prevent rubber marks on your skin for a gentle touch. I wear them with my wide-profile shorts or cropped pants for an overall relaxed-looking style. I often pair them with skate shoes. I think they go perfectly well with high-cut sneakers that are tall enough to barely cover the top end of the socks.
Click Here to Order