Glass Beaded Earrings Acropolis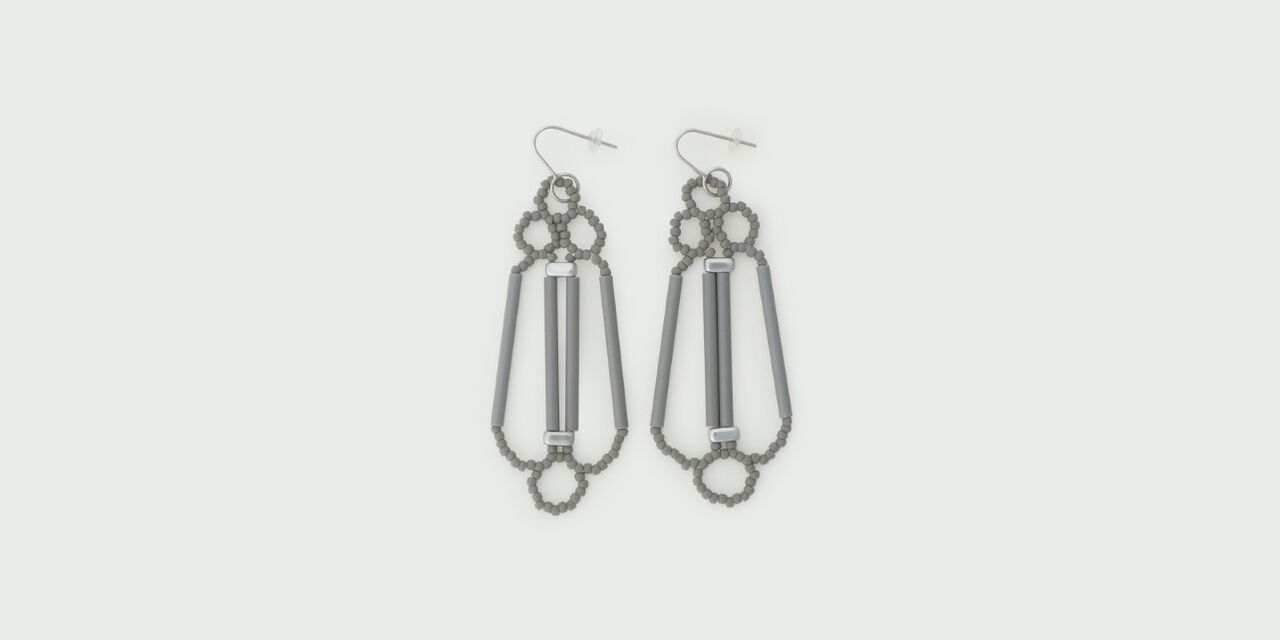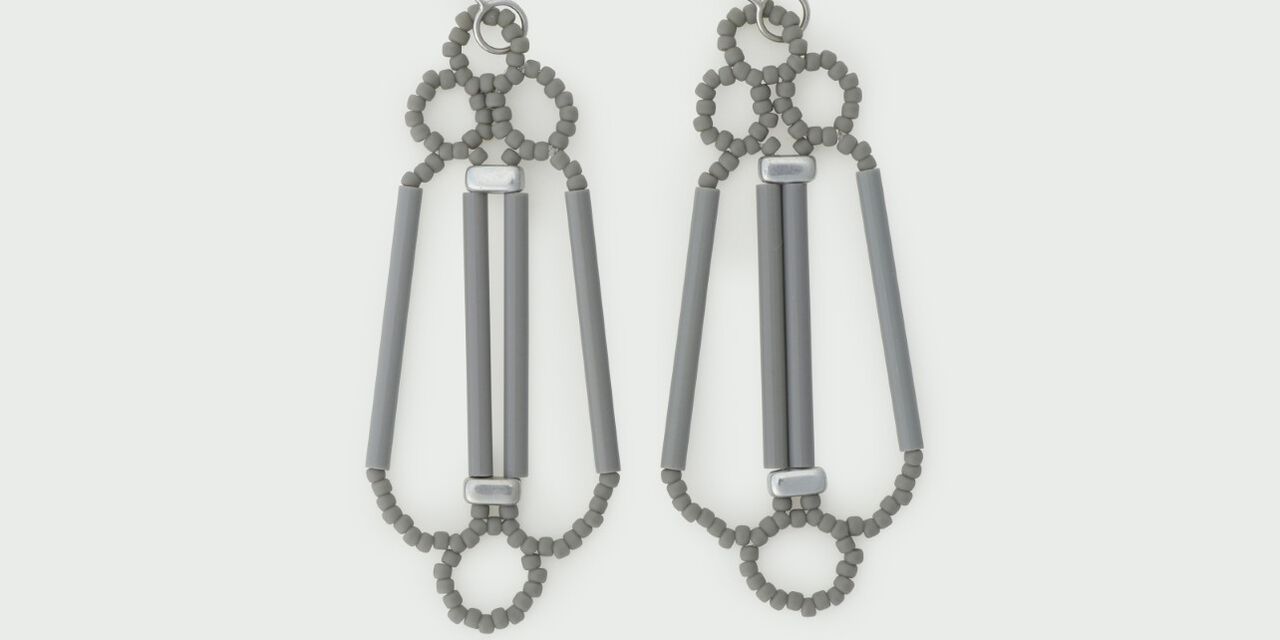 Penta is a form of jewelry that introduces a new concept of value for beads. Wear a Penta that suits your taste and enjoy traveling around the world with it. The beads are light despite their size and offer a stress-free feel when worn for long hours.

Acropolis
Earrings made with beads bearing an oblong shape that bounce.

Lotus
Penta's standard shape earrings that use a lotus as a motif.

Mum
Uses a flat flower as a motif and gives an impression as if your ears are embroidered. Offers an elegant touch around your face.
Material: Glass Beads / Silver 925
Size: W25×H65mm
PENTA
An original brand of the glass beads manufacturer, 'TOHOBEADS,' that is loved by fashion designers and craft designers for many years throughout the world. 'TOHOBEADS' was founded in Hiroshima in 1951. The whole production process from the manufacturing of beads to assembling the jewelry takes place in Hiroshima.
Material: glass beads. Certain products are made with sterling silver 925 or brass. The beads are intertwined with thread or string and may break if you apply force. Moisture, sweat, and cosmetics may also cause discoloration. Wipe with a soft cloth after use and store the product. Storing the product in a bent form or applying excessive force may leave bend marks and cause deformation. Storing under direct sunlight or high temperature for a prolonged period may cause the product to discolor or degrade. The metal fixtures may feel hard depending on the product. However, they will gradually become softer and easier to handle upon every use.
The metal fixtures (sterling silver 925 or brass) may discolor when exposed to elements in the air, sweat, cosmetics, or chemicals. Gently wipe off any stains with a soft cloth and store them. If you experience any allergic reactions when wearing them, promptly discontinue use. We recommend consulting your physician depending on the symptoms. We accept repairs for damages or missing parts for an extra fee. Please contact us for details.